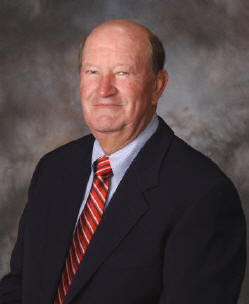 Rich Miller, Sr. joins his son, head coach Rich Miller, as a volunteer assistant coach.
A legendary coach in his own right, Miller directed Mansfield High School to its first and only Pennsylvania State Championship title in 1969, where he coached Tom McMillen the National High School Player of the Year. McMillan would go on to become an All-American at Maryland before a 13 year career in the NBA and stint as U.S. Congressman.
A 1964 graduate of Mansfield State College with a BS in biology, Miller coached and taught at Attica High School in New York for three years before returning home to Mansfield. From 1967-72, Miller directed Mansfield High School to five NTL Championship, four District IV crowns and a state title before accepting a coaching and teaching position at Lower Dauphin High School outside of Harrisburg.
Miller served as the head boys coach at Lower Dauphin from 1972-89 and coached seven more seasons as an assistant football coach before retiring from teaching in 2000. He also was a basketball coach in the collegiate level at Penn State-Capital from 1989-91.