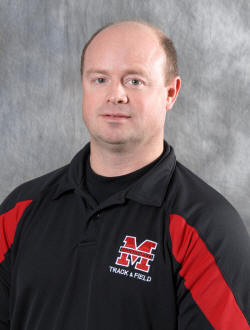 Tim McAninch has been coaching Track for 18 years, specializing in the vault and hurdles, but he also works with the sprinters and mid-distance at Troy High School.
McAninch graduated from Slippery Rock University with a B.S. in Physical Ed. / Health Pre k-12 and also earned a Driver Ed. degree from IUP.
He competed in track for 2 years in high school and set 2 school records (pole vault and as a member of the 4 x 100). He competed at the state level in the 4 x 100 (our team took 8th place). He also continued competing on the SRU track team (pole vault - Personal Best of 15'9", Long Jump 20'10").
Currently living in Columbia Cross Roads PA, McAninch is a Health/Driver Ed. Teacher at Troy High School.
To contact Tim McAninch:
Email: tmac191@hotmail.com