RELEASE DATE: 6/22/07
FOR IMMEDIATE RELEASE: 2007 JOEL STEPHENS INVITATIONAL DEDICATED TO "DOC" HEAPS – NINE AREA TEAMS HIGHLIGHT FIELD
MANSFIELD – The ninth annual Joel Stephens Invitational Tournament, presented by Citizen's & Northern Bank and Mansfield University, will take place Friday, June 29 through Monday, July 2.
This year's event will be dedicated to the memory of longtime Mansfield University baseball coach and professor John "Doc" Heaps, who passed away on May 11.
When the Joel Stephens Invitational field expanded in 2001, a division was named in honor of Heaps and his son Stan, who died in 1997. The honor was in recognition of the father and son's dedication to baseball and the youth of the area.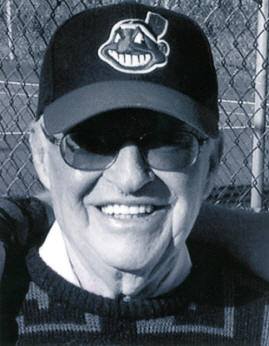 "Dr. Heaps was a great supporter of our tournament from the very start," Ron Stephens, Joel's father, said. "It's only fitting that we remember him this year. We'll miss Doc but will carry on in his name, Joel's and all the others we honor, as they would want us to. And we'll continue to do things the way they'd want us to, for the love of the game."
Founded in 1998 to honor the memory of Joel Stephens and other players from the Twin Tiers, the tournament's reputation as one of the top senior level tournaments in the Northeast continues to grow.
The 16-team field features nine Twin Tiers teams competing against squads from Pennsylvania, New York and Ohio.
Games will be played at three sites; MU's Shaute Field, Kelly Field,
located in Smythe Park, Mansfield, and at Joel Stephens Memorial Field at Williamson H.S. in Tioga.
"We strive to make the participants feel as special as the people the tournament honors," Stephens said. "Our goal has always been that this be a player's tournament. We also want to help people, as Joel always tried to do, by supporting charities, great causes and people in need."
All money raised by the tournament benefits the Joel Stephens Foundation, which supports several charities. Last year more that $4,000 was donated to several causes including the Josh Palmer Fund, The Star Wish Foundation, Joel's Kids and Special Olympics.
The Joel Stephens Foundation also made a donation to help replace books and supplies lost in a fire at W.L. Miller Elementary School in Mansfield last April.
Admission to all tournament games is free. The Joel Stephens Invitational depends on entry fees, donations, raffles, merchandise sales, and program ad sales to generate revenue.
"The support and generosity of area businesses, organizations and individuals is what makes this tournament possible," Stephens added. "Citizens & Northern Bank and Mansfield University have been with us from the beginning and are our presenting sponsors. We also receive tremendous support from the Kiwanis Clubs of Mansfield and Painted Post. We thank them and everyone who makes this tournament so special. And a very special thank you to the volunteers who give their time to make the tournament happen."
The Joel Stephens Invitational features four divisions. Each division winner advances to the semifinal to compete for the Joel Stephens Trophy on Monday, July 2. The four division runner-ups will compete for the Josh Palmer Fund Trophy.
The official opening ceremonies will take place on Saturday, June 30, at 2 p.m. at Shaute Field and will feature the parade of teams, as well as special presentations and a tribute to Joel Stephens.
For a full tournament schedule and other information, check online at www.gomounties.com