FOR IMMEDIATE RELEASE: Fall Athletic Teams Report on Aug. 12 – Men's and Women's cross-country, field hockey and women's soccer have high hopes for upcoming seasons
MANSFIELD – Mid-August may be the dog days of summer to many but it marks the beginning of the athletic year at Mansfield University when men's and women's cross-country, field hockey and women's soccer report to preseason camp on August 12.
Although it will mark the first time in 115-years that the fall sports season will not include football, the other athletic programs are hoping for some historic milestones of their own.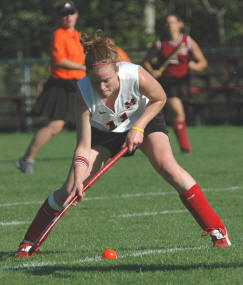 Diane Monkiewicz is entering her 10th season as the head coach of the field hockey program where she directed the Mountaineers to their first-ever PSAC playoff appearance in 2006.
The team will hope to start off the 2007 season the same way they finished the 2006 campaign, when the Mounties won the final five regular season matches of the season before a 3-2 loss to NCAA Division II National Champion Bloomsburg in the opening round of the PSAC tournament.
Monkiewicz will field a veteran team with eight returning starters from last year's historic team, including the top five scorers. Senior All-American Ryanne Higgins finished fifth in the PSAC in points last season while fellow All-American sophomore Breanne Tobin was eighth in scoring in the conference last season as a freshman.
Senior Keely Jarrett was ninth in the PSAC in points in 2006 with sophomore Carlyn Spangler and senior Shana Markwis each scoring in double figures. Junior goalie Brianna DeLuca ranked second in the PSAC in saves last season while setting a school record with five shutouts. Sophomore's Courtney Grunza and Jenna Shaub started every game as freshmen at back last season.
Field hockey opens the 2007 on August 24 when then meet Bellarmine University at Columbus, OH. The home opener is set for Sept. 2 when they host Bryant College (RI).
Tim Dempsey is entering his sixth season as women's soccer coach, after starting the program in 2001. Under Dempsey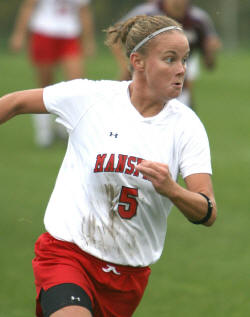 direction, the program has made remarkable leaps becoming a competitive force in the PSAC.
After a slow start, in which they dropped their first six games, last year's squad finished with a 5-5-2 mark over the final 12 games of the year. The 2007 team features eight starters from last season along with the top four scorers.
Junior striker Lyndi Keiser scored a team high eight goals last season with fellow forward senior Colleen Corcoran adding five goals. Senior Anita Valerio had four goals from her midfield spot and senior Caroline Furmato scored three times.
Senior Kim Pachuta started all 18 games at midfield last year along with junior Kaytlen Robinson. Senior Robin Travisano, a four-year starter, anchors the defense with sophomore Brittany Lauck and junior goalie Justine Seager.
The team opens the season on August 25 by hosting Edinboro.
Mike Rohl is in his seventh year at the helm of the men's and women's cross-country program, where he has directed his teams to conference, regional and national honors.
The men's team just might be the best in school history. Senior Chris Cummings returns to the fold after taking a season off. The most highly decorated distance runner in school history, Cummings has earned All-PSAC or All-East regional honors in each of his first three seasons. Also returning after a layoff is fellow senior Josh Wooten. An All-PSAC selection in the steeplechase, he spent the last cross-country season studying in Thailand.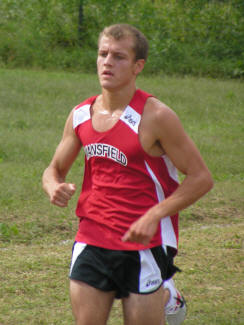 Senior Dave Sanford finished 30th overall in last year's PSAC cross-country championship and will vie to be one of the top runners in the conference this season. Sophomore John-Mark Stoltz finished in the top 90 at the PSAC Championship as a freshman.
For the first time in five years the women's cross-country team will enter camp without a dominant runner or returning All-PSAC performer. But while they may be young, the team still has plenty of experience.
Senior Sarah Pinkowski leads the way, while sophomore Jess Wagner and junior Tricia Learn both finished in the top 40 in last year's PSAC Championship. Clarissa Correll and sophomore Christyna Cain are both experienced runners who are expected to make an impact this year.
Both teams open their season at the Oneonta Early Bird Invitational on September 1.