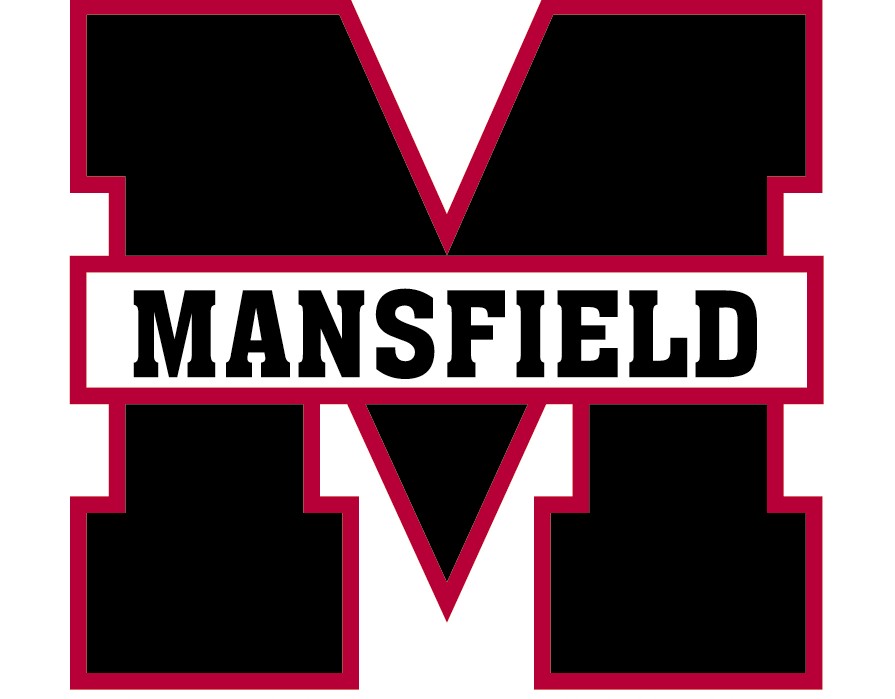 Mansfield University Athletic Development Office Hosts Tailgate Reception at Coastal Carolina University in Conway, South Carolina
The Mansfield University Athletic Development Office hosted more than 60 alums, parents and supporters of the football program when the Mountaineers played their first ever game against a NCAA Division I-AA and #9 rank Coastal Carolina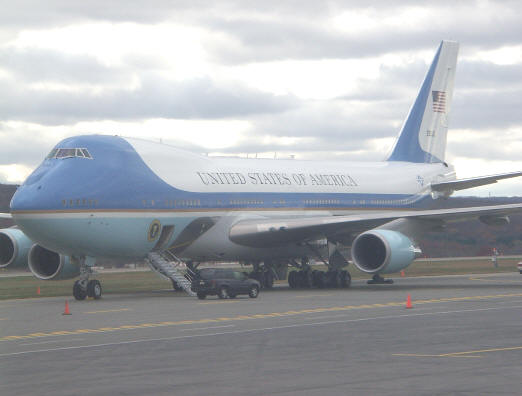 - Air Force One at the Scranton/Wilkes-Barre Airport as the team plane took off. President Bush was in Wilkes-Barre that day for a speech allowing the travel party to get a rare close up look at the world's most famous plane.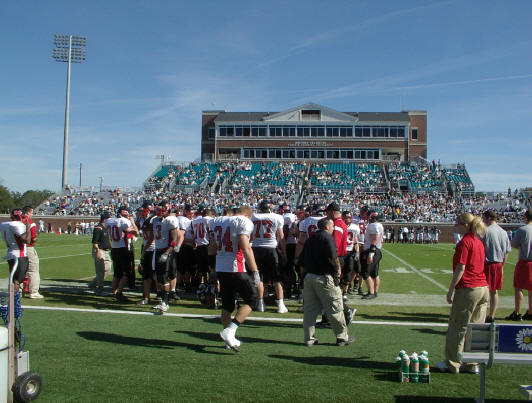 - Coastal Carolina University's Brooks Stadium. Considered one of the finest facilities in NCAA Division I-AA football, Brooks Stadium is just three years old. The Chanticleers rank second in NCAA Division I-AA in attendance drawing 116% over capacity.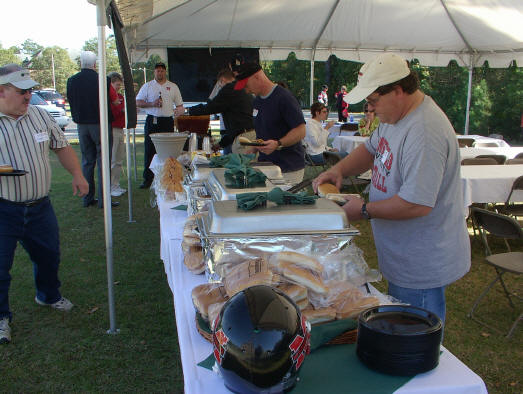 - Tailgate food line just steps from the stadium entrance with catered lunch for 60 Mountaineer supports.
- Alumni, Parents, and Friends of Mountaineer Football gathered for a group photo just before kickoff.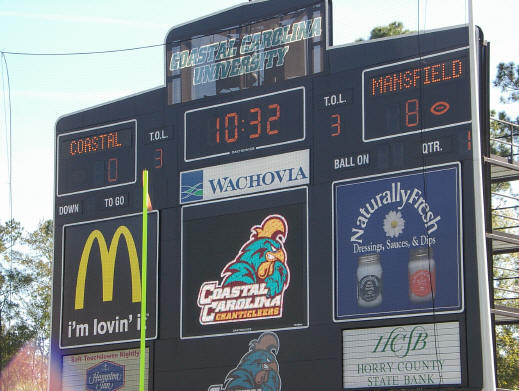 - Coastal Carolina University's Video-Scoreboard shows the Mountaineers in the lead after driving 80-yards after the opening kickoff.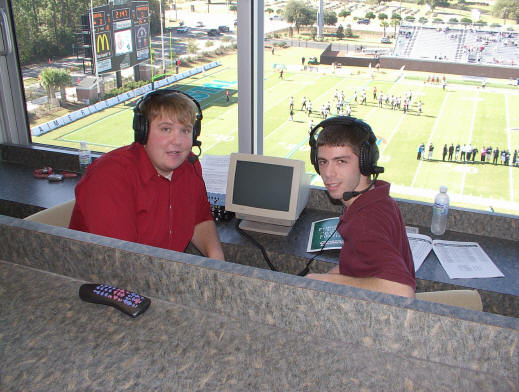 - MU Radio in the Press Box -- More correctly labeled the Press Suite, Mansfield University radio station WNTE 89.5 did an outstanding job of providing radio and internet coverage for all 11 games this season. Darrin Denmon and Jonathon Schwab broadcast the game at Coastal Carolina.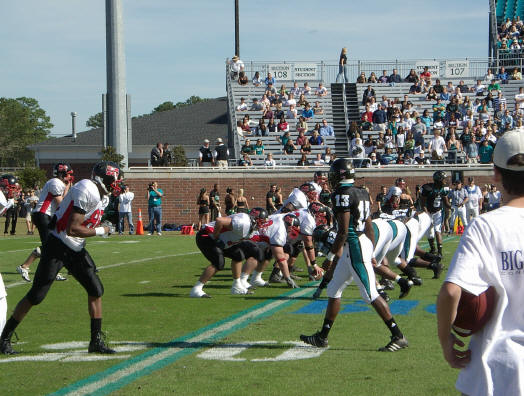 - Freshman quarterback John Hengehold directs the Mountaineers to a score on their first possession of the game.
Former football standout and member of MU Football Legacy Club Rod Pursell at the Hardrock Cafe in Myrtle Beach after the game
MU Director of Athletic Development Alex Ogeka would like to thank all who attended the event at Coastal Carolina. The MU Athletic Development Office will also host a similar gathering this basketball season when the Mountaineer men travel to Rollins College in Winter Park, FL over the Christmas Break.
For more information on the Rollins reception contact Alex Ogeka at (570 662-4380 or email him at aogeka@mansfield.edu.