RELEASE DATE: 5/12/10
FOR IMMEDIATE RELEASE: Men's and women's outdoor track and field teams head to West Chester for PSAC Championships – Mansfield sending the most athletes in school history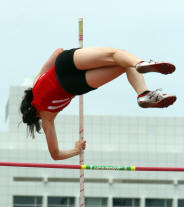 MANSFIELD – The Mansfield University men's and women's track and field teams head to the outdoor track and field championships at West Chester University this Thursday through Saturday and will boast the largest team Mansfield has ever sent to the championships in school history.
Both teams departed today to make the trip to West Chester. The only athlete that is to compete on Thursday is Joe Stanek in the 10K.
Friday will be the longest day for the Mountaineers as Bud Plaszenski, Brenae Edwards and Becky Kratz will compete in the 5000 meter run. Victor Garcia, Casey Aylesworth and Bethany Coons will compete in the 800 meter run.
In the field events, Mike Gray and Erin Schlitzer will both compete in the shot put while Gray will also compete in the hammer throw in which he took seventh place last year with a throw of 165' 10" earning two points. Gray won last year's shot put with a throw of 51' 03.5" earning ten out of the 28.25 total team points and looks to defend his title. Alexa Tsiknas will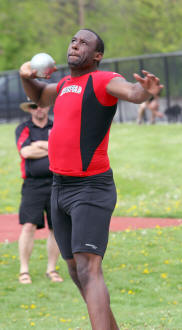 compete in the pole vault.
In the sprints, Chukwemereije Otuonye, Brandon Marlow, Justen Johnson and Erica Ferguson will run in the 400 meter dash while Otuonye will also run in the 200 meter dash.
Mason Teribury and Abbie Waltz will compete in the 400 meter intermediate hurdles.
Saturday is the last day of competition in West Chester for the PSAC Championships. Running in the 1500 meter run is Nate MacNabb and Plaszenski. MacNabb took fourth place with a time of 3:51.91 in last year's race earning five out of the 28.25 points for Mansfield's total. He will also run in the steeple chase with Clarissa Cummings. Kratz and Edwards will run in the 3000 meter run.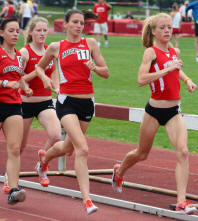 Gray will finish his throws with discus on Saturday as well. Gray is a two-time champion for discus in the PSAC Championship meet and he looks to make the hat-trick with a third championship. Gray was also named last year's PSAC Championship Field Athlete of the Meet with his throw of 161' 08" earning another ten points.