RELEASE DATE: 2/11/10
FOR IMMEDIATE RELEASE: Mansfield men and women rank in top 10 of weekly Atlantic Regional power rating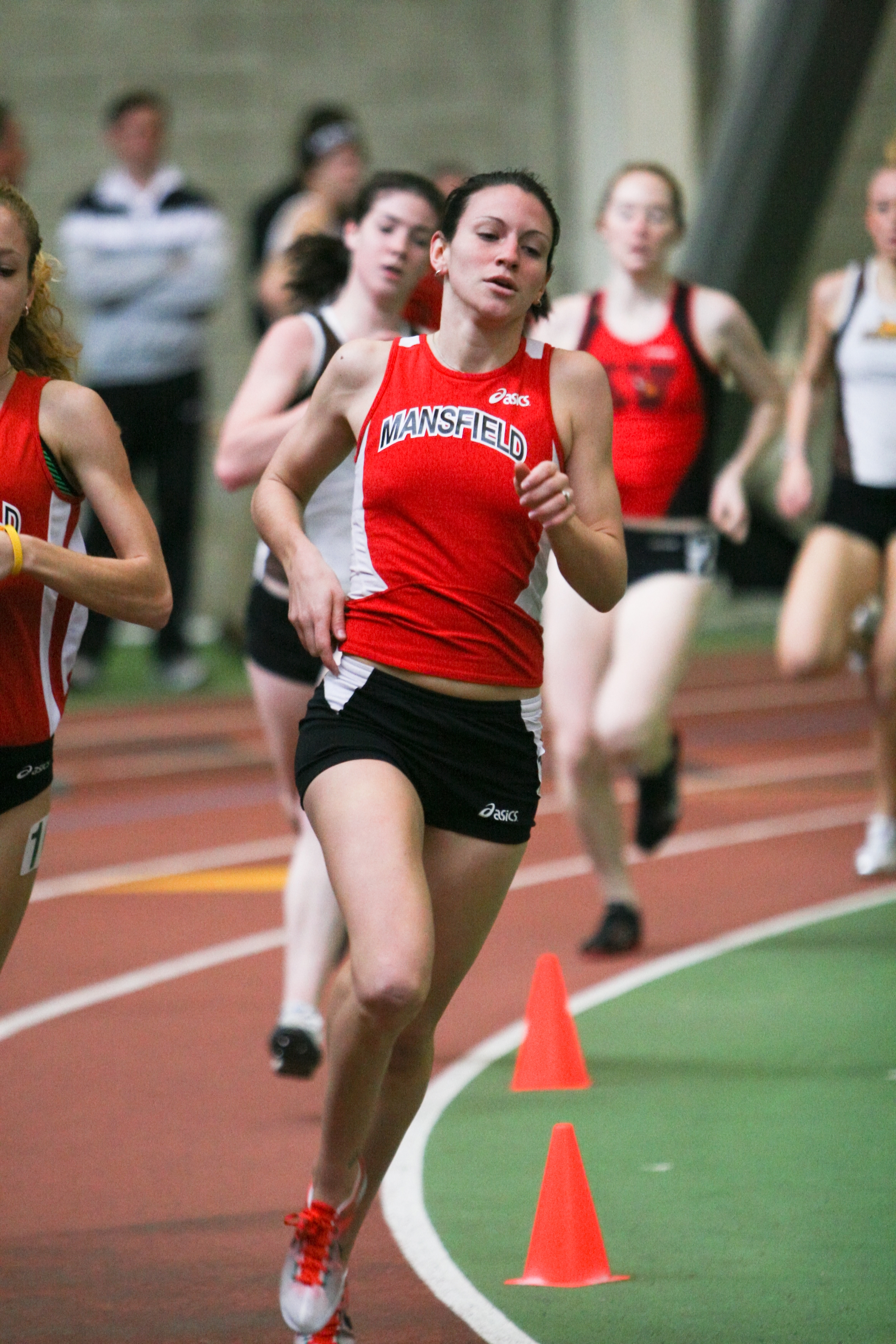 MANSFIELD – The Mansfield University men's indoor track & field team ranked ninth and the women's team was ranked 10th in the latest NCAA Division II Atlantic Regional Power rankings released by the USTFCCCA.
The Mansfield men have compiled 95.43 points in the power rankings this week.
The top point earners for the Mansfield men are senior Mike Gray who has earned 20 team points in the shot put with a regional best effort of 53-3.75 at last week's New Balance Games. Gray also has 15 points for his effort of 56-7.5 in the weight throw, third best In the region.
Senior Victor Garcia has seven team points for his 1:56.32 effort in the 800 which currently ranks fourth best in the region. Freshman Bud Plaszenski picked up five team points for his mile time of 4:19.03 currently the 10th fastest in the region. Nate MacNabb earned 3 team points in the mile also.
Ryan Detweller has the ninth best high jump in the division good for 6 team points. Mansfield DMR relay team of Nate MacNabb, Justen Johnson, Victor Garcia and Bud Plaszenski earned 18 points with a time of 10:09.76, second fastest time in the region to date.
The Mansfield women's team is 10th in this week rankings with 88.89 points. Junior Brenae Edwards has been the top point getter for the Mountaineer so far this season earning 16 points in the 5000 with the third fastest regional time of 17:10.93. Edwards also picked up 12 team points with a 5:07.08 mile effort.
Freshman Alexa Tsiknas scored 12 team points with her school-record effort of 10-10 in the pole vault, the fifth best effort in the region this season. Clarissa Cummings added 10 points with her 5:09.06 mile time.
The Mountaineer women's DMR relay team of Clarissa Cummings, Erica Ferguson, Bethany Coons and Brenae Edwards has the second fastest time recorded in the region this season at 12:16.93.
Both the men's and women's team will compete at the CTC Championship this weekend at DeSales University.
NCAA II Atlantic Regional Ratings
men – 2/08/10
Saint Augustine (449.55)
Lock Haven (299.20)
Shippensburg (284.08)
East Stroudsburg (216.82(
Indiana of PA (185.21)
Slippery Rock (159.76)
Kutztown (141.08)
Bowie State (140.94)
Mansfield (95.43)
West Chester (78.87)
NCAA II Athlatic Regional Ratings
women – 2/08/10
Shippensburg (432.34)
Saint Augustine (250.23)
Johnson C. Smith (224.52)
Slippery Rock (220.05)
Kutztown (203.94)
East Stroudsburg (152.51)
Indiana of PA (130.00
California of PA (105.52)
Bowie State (101.52)
Mansfield (88.83)