RELEASE DATE: 1/09/10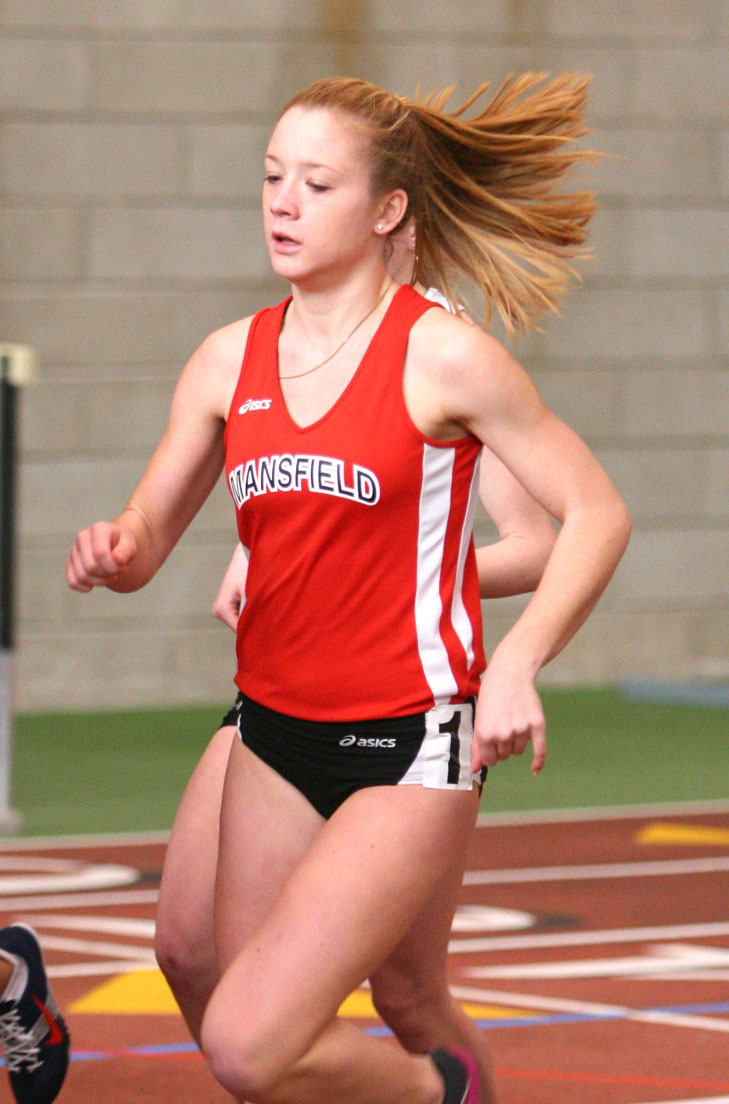 FOR IMMEDIATE RELEASE: Brenae Edwards breaks school record in winning 3000 meters at Bucknell's Gulden Relay – Joe Stanek win mile
LEWISBURG – Brenae Edwards got the New Year off on the right foot with a record-breaking performance at the Gulden Relays at Bucknell University Saturday afternoon.
In her first competition of 2010, Edwards won the 3000 meters in a school-record time of 10:12.93 surpassing Charity Learn's of 10:20.76 set in 2003 by almost eight seconds.
"Brenae got out ahead of the race plan early and kept ahead," said head coach Mike Rohl. "It was a very impressive performance especially this early in the season."
Clarissa Cummings won her heat in the 3000 with a time of 11:00.29.
Mansfield also got a winning performance in the mile run from Joe Stanek who finished first with a time of 4:24.70 besting runner-up Kevin Mc
Goldrick of Bucknell by .80 of a second. Stanek also finished third in the 3000 with a time of 8:57.07 with Sean Vollenweider posting a time of 9:06.61.
The men's sprint relay team of Victor Garcia, Casey Aylesworth, Brandon Marlow and Chukwumerije Otuonye finished second with a time of 3:39.22.
Freshman Alexa Tsiknas also tied her school record in the pole vault with a 10-4 effort to finish third.