RELEASE DATE: 12/11/09
FOR IMMEDIATE RELEASE: Brenae Edwards shatter school 5000 mark at Kent State's Golden Flash Invitational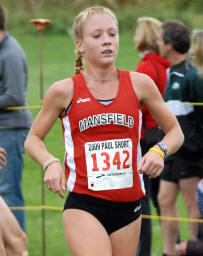 KENT, OH – Brenae Edwards shattered the MU school record in the 5000 run with an NCAA Division II provisional qualifying time of 17:10.23 at the Golden Flash Invitational Friday evening at Kent State.
Edwards shattered Charity Learn's previous record of 17:35.59 set in 2003 by more than a remarkable 25 seconds in finishing second overall in the 32 runner race.
The Golden Flash Invitational will continue tomorrow.