RELEASE DATE: 11/11/09
FOR IMMEDIATE RELEASE: Mountaineer women rank seventh and men ranked 10th in final USTFCCCA Atlantic Region poll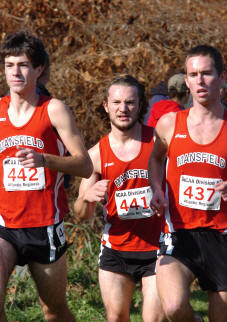 MANSFIELD -- On the heels of a strong performance at last Saturday's NCAA Division II Atlantic Region Cross Country Championship, the Mansfield University women's team was ranked seventh and the men's team tenth in the final USTFCCCA Atlantic Regional poll.
Mansfield final ranking in the regional poll mirrors the Mountaineers finish at the Atlantic Region Championship in which the women finished seventh overall and the men tenth. It marked the first time in school history both women's and men's team have finished in the top ten in the final poll.
In a display of conference strength, all the team's in the final top ten poll are members of the Pennsylvania State Athletic Conference (PSAC). Shippensburg, which won both the women's and men's team titles at the regional championship, was ranked first in both the women's and men's poll.