RELEASE DATE: 12/06/08
FOR IMMEDIATE RELEASE: Edwards and Gray lead on second day of Kent State Invite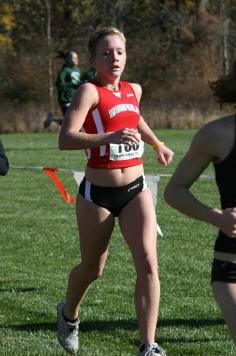 Brenae Edwards and Mike Gray led the women's and men's team on the second day of competition at the Kent State Invite on Saturday.
Edwards took a fourth place finish in the 3000 meter run with a time of 10:49.98. Brittney Capsello and Kelly Hollenbeck took eight and ninth place in the 1000 meter run with times of 3:30.28 and 3:32.47. Brooke McDaniels finished tenth in the 400 meter dash with a time of 1:00.11.
Gray took sixth in the shot put with a throw of 51'-04.25". Brady Finogle took seventh in the 1000 meter run. Nathan McNabb took ninth in the mile with a time of 4:30.65 while Josh Bucior took ninth in the 60 meter dash with a time of 7.20.
The indoor track teams will next travel to Cornell for the Cornell Kick Off on January 9.