RELEASE DATE: 9/04/08
FOR IMMEDIATE RELEASE: Mansfield menís and womenís cross country teams open 2008 season at Seagull Invitational Saturday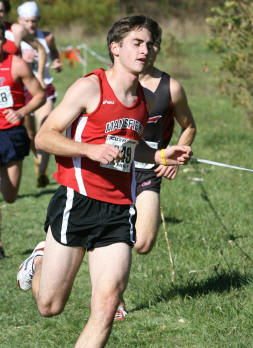 MANSFIELD Ė The Mansfield University menís and womenís cross-country teamís will open the 2008 season when they travel to Salisbury, MD to compete in the Seagull Invitational this Saturday.
ďIím more excited than I was at the start of preseason camp,Ē said head coach Mike Rohl. ďBoth teams really made a lot of progress during preseason. We have more depth and more competition for spots then we have in the past and thatís going to be a strength for us.Ē
The menís team will be extremely young --featuring just two upperclassman on the entire roster -- but donít be surprised if they perform like a veteran club.
While the menís team did lose All-American Chris Cummings along with fellow seniors Dave Sanford and Josh Wooten to graduation, they still return a solid core of young veterans along with some talented newcomers.
Joe Stanek (Ashley/Hanover), Sean Vollenweider (Canandaigua,NY/Canandaigua Academy) and Chris Bogenschultz (Eldred/Otto-Eldred) had exceptional freshmen seasons last year and are expected to be even more successful as sophomores.
Freshman Tyler Prokop (St. Maryís/Elk County Catholic) has been impressive in preseason and is expected to me among the Mountaineers top finishers. Junior John-Mark Stoltz (Debois/Dubois) is expected to have his best season while freshmen Parrish DeBardelaben (Pittsburgh/Peabody) and Kevin Cusworth (Cicero,NY/North Cicero) should be among the top seven runners on the team.
Also pushing for top seven places are senior Victory Garcia (Chambersburg/McAlester), sophomores Duke Opdyke (Troy/Troy), Mason Teribury (Gillett/Troy) and Scott Wilt (Dover/Northeastern) along with freshmen Brady Finogle (Canton/Canton), Nathan MacNabb (Clay,NY/North Cicero), John McDonnell (Syracuse,NY/North Cicero),Henry Potter (Lansing,NY/Lansing), Aaron Reardon (Brewerton,NY/North Cicero) and Glendon Zimmerman (Narvon/Garden Spot)
The womenís team returns a lot of experience in seniors Clarissa Correll (Mansfield/Mansfield), and Tricia Learn (Troy/Home Schooled) along with sophomores Brenae Edwards (Hazelton/Hazelton) and Irene Primer (Oneonta,NY/Oneonta).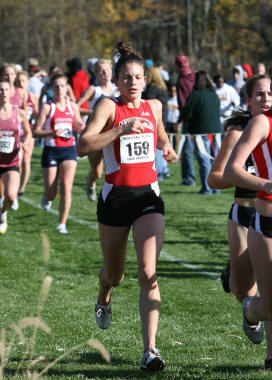 Edwards was the teamís top runner as a freshman last season and has shown even more improvement this year. Primmer was also one of the teams most consistent runners as a freshman as was junior Jess Wagner (Cochection Center,NY/Sullivan West)
Freshman Christine Gillies (Milford/Delaware Valley) and Sara Lonzi (Bradford/Bradford) have emerged from preseason as two of the top runners on the team.
Senior Sarah Groat (Pennfield,NY/Pennfield) is back for her senior season while junior Christyna Cain (Brockport,NY/Brockport) returns after missing must of last year because of illness.
Also returning are sophomores Michelle Clarke (Apalachin,NY/Owego), Ryan Kelly (Verona,NY/Verona), Tricia Rumsey (Wellsboro/Wellsboro) and Sara Vivona (Apalachin,NY/Owego).
Freshmen Brittney Capsello (North Syracuse/North Cicero) and Kelly Hollenbeck (Churchville,NY/Verona) are also in the mix.