RELEASE DATE: 8/08/08
FOR IMMEDIATE RELEASE: Menís and womenís cross country teams report to preseason camp on Sunday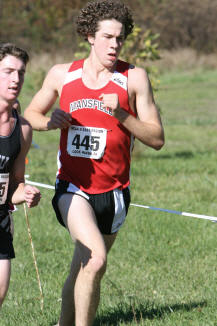 MANSFIELD Ė Mansfield University head menís and womenís cross country coach Mike Rohl will welcome 31 runners back to campus this Sunday when both team report for preseason camp.
Coming off the best season in school history, a young menís team has no returning seniors but a strong core of young, but experience, runners. Junior John-Mark Stoltz is the team veteran along with sophomores Chris Bogenschutz, Duke Opdyke, Joe Stanek, and Sean Vollenwelder.
Eleven newcomers, including nine freshmen, round out the 16-man roster.
The womenís team has more experience than its menís counterpart led by seniors Clarissa Correll, Sarah Groat, and Tricia Learn. Juniors Christyna Cain and Jessica Wagner are joined by sophomores Michelle Clarke, Brenae Edwards, Ryan Kelly, and Irene Primmer.
The six newcomers include four freshmen.
Both teams will enjoy workouts at the recently improved course at Lambs Creek Recreational Area before spending a week at Hills Creek State Park.
The cross country teams opened the 2008 season at the Seagull Opener in Salisbury, MD on Sept. 6.