September 22, 2008
MANSFIELD, PA— Mansfield University track and cross country All-American Chris Cummings, has been named Grand Marshal of the Fabulous 1890s Weekend motorless parade on Saturday, September 27, 11 a.m. in Mansfield.
Cummings, a Mansfield H.S. graduate who is now a graduate student and assistant coach with the cross country teams at MU, capped his running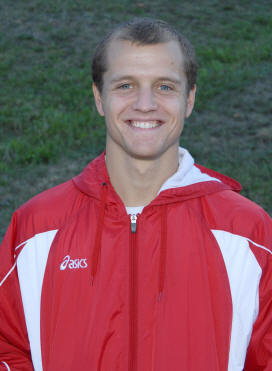 career by being selected as the 2008 NCAA Division II National Scholar-Athlete of the Year by the U.S. Track & Field and Cross Country Coaches Association in July.
He was also named the top male scholar-athlete in the Pennsylvania State Athletic Conference (PSAC), winning the 2007-08 Pete Nevins Male Scholar-Athletes of Year Award.
In addition, Cummings was named an NCAA Postgraduate Scholarship recipient. He maintained a 4.0 GPA while pursuing his master's degree in education. As an undergraduate, Cummings carried a 3.86 GPA as a physics major.
He finishes his storied career at Mansfield as a five-time All-American - twice each in indoor and outdoor track and field, and once in cross country. Cummings was the only PSAC male to garner All-America honors in cross country, indoor and outdoor track and field in 2007-08.
The Fabulous 1890s Weekend is cosponsored by Mansfield University and the Greater Area Mansfield Chamber of Commerce. Admission is a $3 button, which is good for the entire weekend.
For complete information and schedules, check online at 1890sweekend.com