RELEASE DATE: 3/05/09
FOR IMMEDIATE RELEASE: Mansfield women's cross-country team ranks fourth in NCAA Division II in academic performance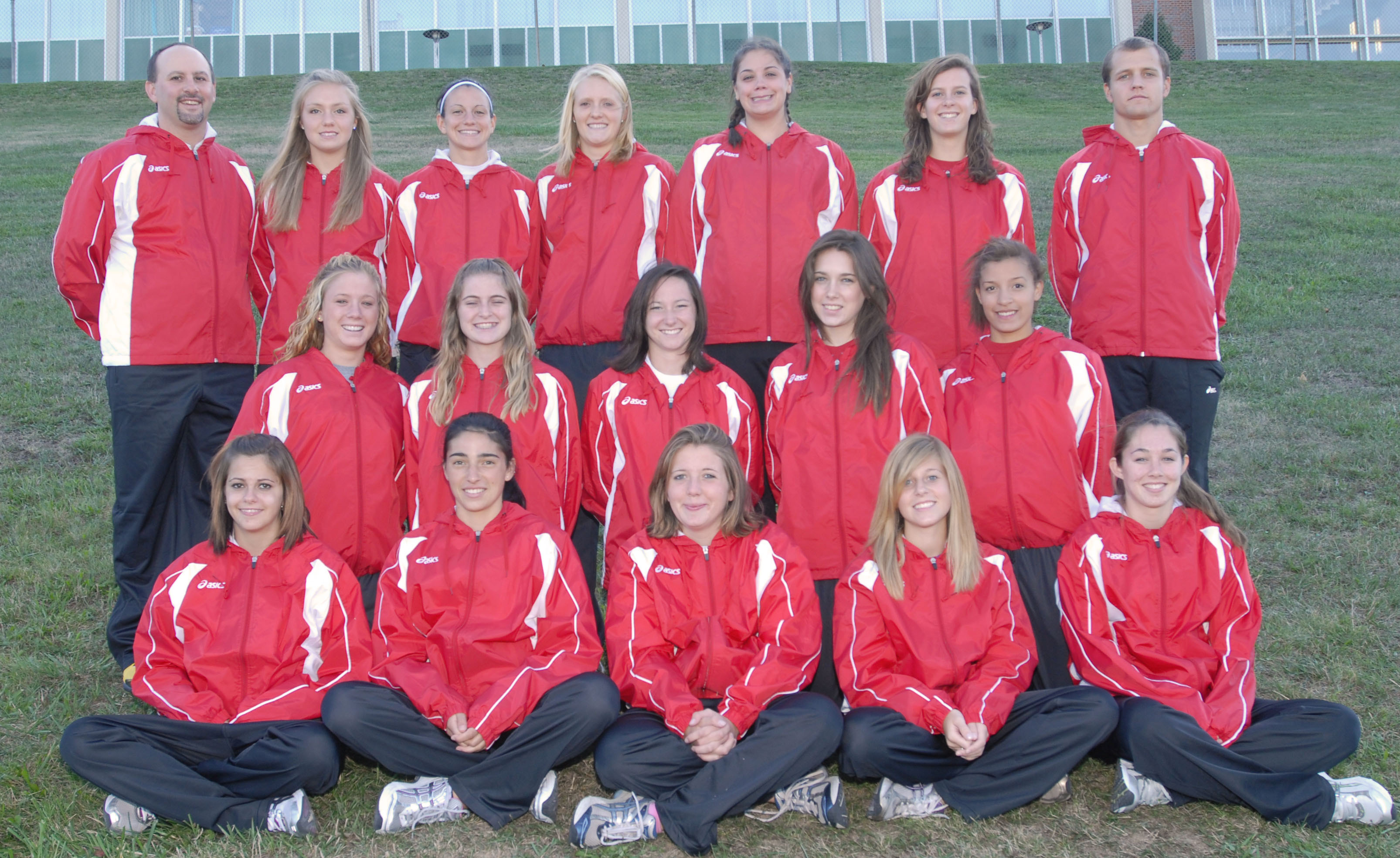 MANSFIELD – The Mansfield University 2008 women's cross-country team posted the fourth-highest team grade point average in the nation according the United States Track and Field & Cross Country Coaches Association (USTFCCCA).
Mansfield, which compiled the third-highest team grade point average during the 2007 season, recorded a 3.67 (out of a possible 4.0) during the 2008 fall semester.
The USTFCCCA awards All-Academic Team honors to any team that achieves a 3.0 or better during the semester in which they compete.
In 2008, 98 NCAA Division II women's cross country programs achieved that milestone.
The nation's top five teams were:
1. Seattle Pacific (3.74)
2. Ashland (3.73)
3. Harding (3.71)
4. Manfield (3.67)
5. University of the Incarnate Word (3.65)
Mansfield's 2008 women's cross country team consisted of Christyna Cain, Brittney Capsello, Michelle Clarke, Clarissa Correll, Brenae Edwards, Christine Gillies, Sarah Groat, Kelly Hollenbeck, Ryan Kelly, Tricia Learn, Sarah Lonzi, Irene Primmer, Tricia Rumsey, Sara Vivona, and Jessica Wagner.
Mansfield also led the Pennsylvania State Athletic Conference, which had 11 teams awarded All-Academic Team honors, the most of any conference in the nation.
1. Mansfield (3.67)
2. Gannon (3.61)
3. Slippery Rock (3.60)
4. Clarion (3.51)
5. Shippensburg (3.44)
6. Kutztown (3.38)
7. West Chester (3.37)
8. Edinboro (3.36)
9. Millersville (3.30)
10. Lock Haven (3.27)
11. Bloomsburg (3.22)
Mansfield's top two performers, both academically and athletically, were Clarissa Correll and Brenae Edwards.