RELEASE DATE: 5/12//08
FOR IMMEDIATE RELEASE: Chris Cummings, Ryan Detwiler and Mike Gray earn trip to NCAA Division II Outdoor Track and Field National Championship
MANSFIELD – Chris Cummings (Mansfield/Mansfield), Ryan Detwiler (Liberty/Liberty) and Mike Gray (Elmira,NY/Horseheads) have all qualified for berths at the NCAA Division II National Championship later this month at Walnut Creek, CA.
"It's quite a personal and team achievement," said head men's track and field coach Mike Rohl. "Mansfield's never had three national qualifiers from the same team and all three are capable of earning All-American honors. "
Only two other schools in the 14-member Pennsylvania State Athletic Conference (PSAC) have more national qualifiers than Mansfield.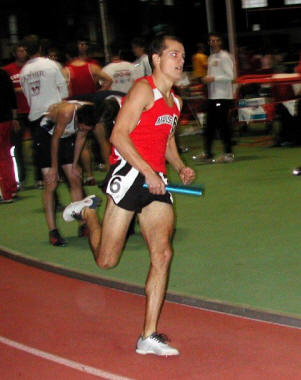 Cummings is no stranger to the NCAA Championships. A graduate student, Cummings has already run at the Cross Country and Indoor National Championships this year and is making his third trip to the outdoor National Championship.
Cummings ran the 5,000 meters at the 2005 National Championship in Texas and finished second in the 1,500 meters in 2006 held in Kansas. He finished second in the mile run at this year's Indoor National Championship in Minnesota. His automatic qualifying time of 3:48.14 at the Bison Invitational at Bucknell University is the 6th best among the field at the National Championship.
Cummings will compete in the 1,500 meters again this year where he has the sixth best time among the qualifiers at this year's championship.
Detwiler could be the most surprising story of the National Championship. A sophomore, Detwiler had never high jumped at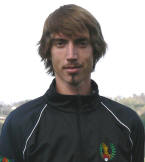 any level until nine weeks ago when he was spotted by Coach Rohl playing basketball in Kelchner Center during an indoor track practice.
A quick learner, Detwiler first tied and then broke the school high jumper record with a leap of 6-9 ¾ at Cornell University three weeks ago. He ranks 10th among the qualifiers for the National Championship.
Just a sophomore, Mike Gray is making his first trip to the National Outdoor Championship after winning the discus at the PSAC Championship two weeks ago. Gray broke his own school record last week at the Gator Invitational with a toss of 176-10 (53-91 meters) and is ranked eighth among National Championship qualifiers.
The 2008 NCAA Division II National Outdoor Track and Field Championship will be held May 22-24.