RELEASE DATE: 7/10/08
FOR IMMEDIATE RELEASE: Chris Cummings named PSAC Pete Nevins Male Scholar-Athlete of the Year – Mansfield's native third Mountaineer to earn PSAC's top honor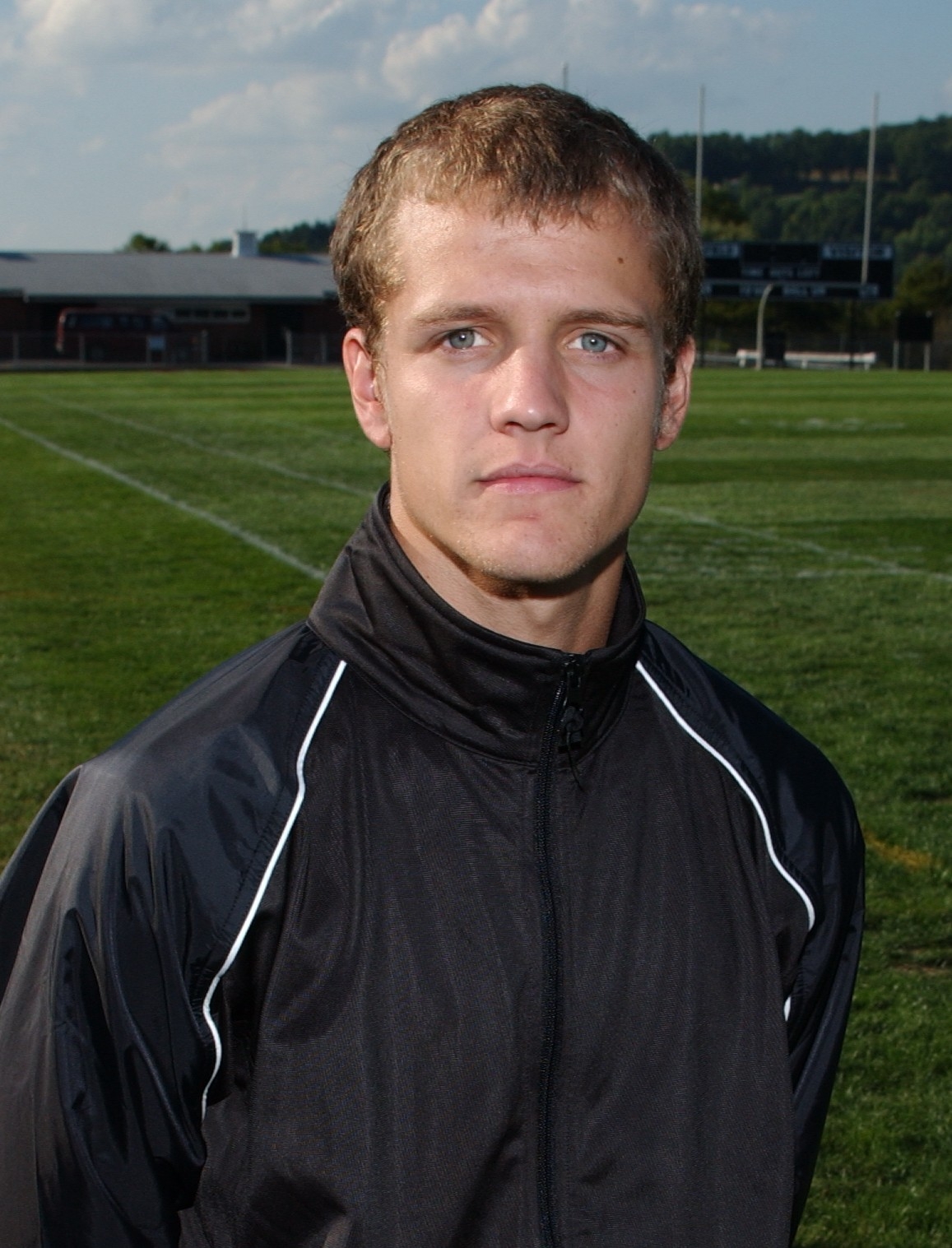 LOCK HAVEN -- The Pennsylvania State Athletic Conference has named Mansfield's Chris Cummings and Slippery Rock's Jennifer Hansen as the 2007-08 Pete Nevins Male and Female Scholar-Athletes of Year.
Selected by the PSAC's sports information directors, the Pete Nevins Male and Female Scholar-Athlete Awards recognize student-athletes who distinguish themselves in the classroom, as well as in the arena of competition. To be nominated for the award, student-athletes must first be selected as a Top Ten recipient.
The Top Ten Awards are given to five male and five female candidates following each of the sports seasons throughout the academic year: fall, winter and spring. A student-athlete has to achieve a minimum cumulative GPA of 3.25 and have reached sophomore athletic standing.
In its 18th year of existence, the awards were renamed last year to honor East Stroudsburg's long-time sports information director Pete Nevins, who passed away in January of 2007.
Cummings, a graduate student at Mansfield, excelled in his final season of eligibility. He was the only PSAC male to garner All-America honors in cross country, indoor and outdoor track and field. His highest national showing came with a second-place finish in the mile during the indoor championships. At other NCAA Championships, he placed sixth in the 1,500m during the outdoor season, and was 26th at the cross country nationals. During the indoor season, Cummings won the mile and ran a leg of the winning distance medley relay team at the PSAC Championships. He was crowned co-MVP of the meet and was later recognized as the 2008 PSAC Indoor Track Athlete of the Year.
Recently named an NCAA Postgraduate Scholarship recipient, Cummings maintained a 4.0 GPA while pursuing his master's degree in education. As an undergraduate, Cummings carried a 3.86 GPA as a physics major. He finishes his storied career at Mansfield as a five-time All-American - twice each in indoor and outdoor track and field, and once in cross country. Between the two track seasons, the Mansfield native owns school records in nine individual and four relay events.
Cummings is the third Mountaineer to earn the conference's top honor joining baseball players Mike Resetar (1995-96) and Matt Edwards (2000-2001).
Hansen, a junior elementary education major, has established a 4.0 GPA. The Charleston, W. Va. product continues to establish new standards in the pole vault, which includes All-America citations during this year's indoor and outdoor seasons, finishing third at both national events.
Nevins served as the ESU sports information director from 1969 until his retirement in 2002. Until his passing, he remained active in the sports realm by writing a weekly column for the Pocono Record which chronicled the achievements of local students who chose to continue their athletic careers at the collegiate level. A member of the College Sports Information Directors of America, Nevins was inducted into that group's Hall of Fame in 1987. Throughout his career, it is estimated that Nevins wrote articles on more than 12,000 ESU athletic events that covered over 5,000 student-athletes.