RELEASE DATE: 2/20/08
For Immediate Release: Anine Stanley leads race walkers at Cornell over the weekend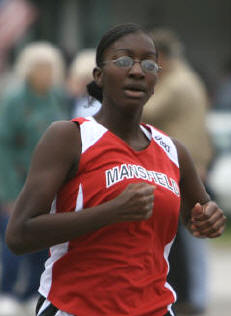 Cornell- Anine Stanley won the 3k race walk Saturday morning at Cornell University. Stanley won with a time of 15:42.01.
Zack Adams of Houghton place second with a time of 15:56.04 and teammate Rachel Rhodes finished right behind him in third with a time of 16:32.46.
Houghton's Chelsea Adams of Houghton took fourth with a time of 17:09.68 while Mansfield's Sarah Groat finished fifth in 17:05.03.
Mansfield's Samantha Goldthwait finished in sixth place with a time of 17:18.58.
The judges for the race were Michelle Rohl, Sheri Stager and Matt Daugherly.