Release Date: 2/16/08
For Immediate Release: Mike Gray breaks school record in weight throw at the Robert F. Kane Invite at Cornell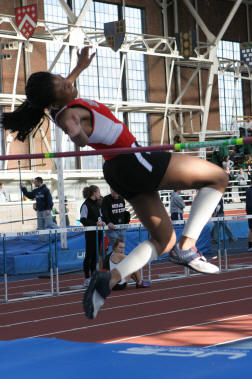 Cornell- Sophomore Mike Gray broke Aaron Fiacconi's record in the weight throw with a toss of 48-02. Gray took fifth in the event and also took second in the shot put with a throw of48-11.50.
In the 60 meter dash Joe Eck finished 17 with a time of 7.38 and in the 200 he finished 15 with a time of 23.91.
Dave Sanford finished third in the mile with a time of 4:21.97 while Chris Cummings took fourth in the 800 with a time of 1:56.50.
Katrina Brumfield finished in fifth place in the high jump with a jump of 5 feet 3 inches.