FOR IMMEDIATE RELEASE: Cross Country teams travel to Kutztown for Saturday's PSAC Championship – Cumming's one favorites on men's side
MANSFIELD – The Mansfield University men's and women's cross-country team's expect to make their presence known at the PSAC Cross Country Championship this Saturday hosted by Kutztown University.
"We may surprise people," said head coach Mike Rohl. "Our men's team is as good as any in the program's history and Chris (Cummings) is considered on of the top five runners going into the race. We don't have that dominate runner on the women's side, but we have a solid core or runners who are within seconds of each other and we will be competitive."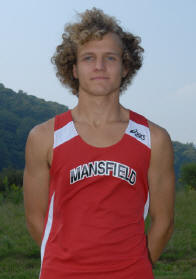 Cummings is an old hand at succeeding at the conference championship. The senior has earned All-PSAC honors often starting with his freshman season when he was named PSAC Rookie of the Year. The best distance runner in school history, Cummings finished first in two of his four races this season while picking up a second in another.
Fellow senior Josh Wooten has also enjoyed an excellent season and could push for a spot in the top ten. Wooten is one of just eight runners in the PSAC to break 26 minutes twice during the regular season.
Senior Dave Sanford was a top 30 finisher in last year's PSAC Championship and has been running his best of the season over the past 10 days.
While the Mountaineers top three runners are all veterans of championship competition, it will be the first time to the Big Show for freshmen Joe Staneck and Chris Bogenschultz.
Both have run well this year and could be among the top freshman finishers in Kutztown.
Sophomore John-Mark Stoltz and freshman Duke Opdyke have each run well and scored team points this season. Freshman Sean Vollenweider and Bret Kilfner also have been solid.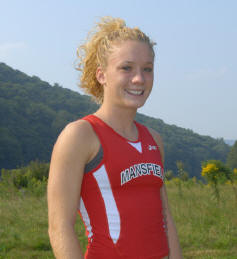 While the men's team has three seniors at the top, the women's team has been led by freshman Brenae Edwards during the regular season. Edwards has been the top finisher all season long followed by junior Clarissa Correll and sophomore Jess Wagner.
All three are within 20 seconds of each other and form a strong scoring core for the team at the championship.
Freshman Irene Primmer has done well in her first season of collegiate competition and is capable of scoring among the top 50 runners. The same can be said of senior Sarah Pinkowski.
Tricia Learn will also push for a top 50 finish with freshmen Michelle Clarke, Samantha Goldthwait and Ryan Kelly round out the lineup.