Release Date:11/2/07
For Immediate Release: Cross Country travels to Lock Haven for East Regionals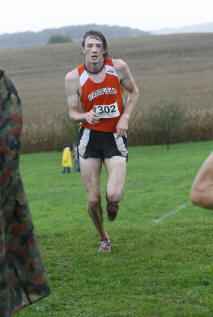 Mansfield- The Mansfield University Cross Country team will travel to Lock Haven University Saturday to compete in the NCAA Division II East Region Cross Country Championships.
The men's team will be lead by senior Chris Cummings who finished 3rd at the PSAC championships last Saturday at Kutztown University. Cummings earned all PSAC along with senior Josh Wooten who finished in 11th. Both will be looking to qualify for the NCAA Cross Country championships being held at Missouri Southern State University
Freshman Brenae Edwards will lead the women's team after a 25th place finish in the PSAC's.
The women's race will be a 6K race which will commence at 11:00 and the men's race will be a 10K race and will start at 12:15.