Women's Soccer Gets First Taste of Competition in Scrimmage with LeMoyne
Fans got a preview of the 2007 season when the Mansfield University women's soccer team hosted LeMoyne Saturday afternoon.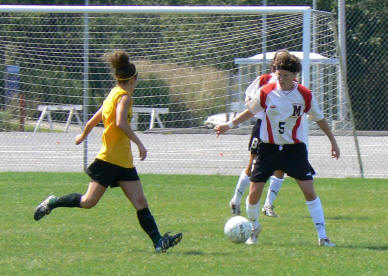 Mansfield -- Under bright skies and cool temperatures the teams played four 20-minutes periods before finishing with a 10-minute period as both coaches got to see their teams under game conditions.
"We saw a lot of good things and a lot of things to work on," said head coach Tim Dempsey. "For the most part I was pleased with our effort. It was a positive start and we will work hard on improving as a team for our next scrimmage."
As can be expected in the first scrimmage of the year, there wasn't a lot of scoring by either team. Still the opportunity to play against outside competition was an invaluable tool in preparing for the start of the regular season when Mansfield host Edinboro University one week for today on Saturday, August 25.
"We got to see all of our players under game conditions and that was the most important thing about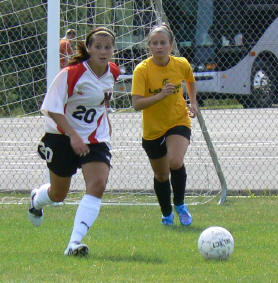 the scrimmage," said Dempsey. "I saw a lot of talent today from some of our freshmen and some leadership from some of our veterans. We're not ready to start the season yet, but we do know what we have to work on during this week to be ready next Saturday."
The Mountaineer will travel to Wilkes for another scrimmage on Wednesday.