RELEASE DATE: 1/10/10
FOR IMMEDIATE RELEASE: Mansfield women fall to No. 4 Gannon 76-39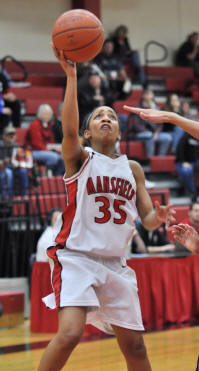 ERIE – Mansfield's Nicole Pender scored a game-high 12 points but it wouldn't be enough to slow down No. 4 ranked Gannon as the Mountaineers dropped a 76-39 decision in a PSAC women's crossover game at the Hammermill Center Sunday afternoon.
Gannon, the nation's No. 4 ranked team in the latest NCAA Division II women's basketball poll, improved to 16-0 on the season while Mansfield fell to 3-9.
Gannon jumped out to a 12-2 lead after the first 11 minutes of play and increased the lead to 32-13 at halftime.
Pender scored eight of her 12 points in the second half and connected on 5-of-11 shots from the floor including 2-2 on 3-point attempts. She also dished out five assists and had two steals. Mallory Moore and Victoria Lacey added six points each for Mansfield.
Brittany Tabron, Tiffany Crocker, Carrie Molan and Caitlyn Lowe each had nine points for Gannon.
Mansfield travels to Shippensburg on Wednesday to open the PSAC East season.