RELEASE DATE: 2/21/09
FOR IMMEDIATE RELEASE: Cold shooting Mountaineer women fall at West Chester 65-38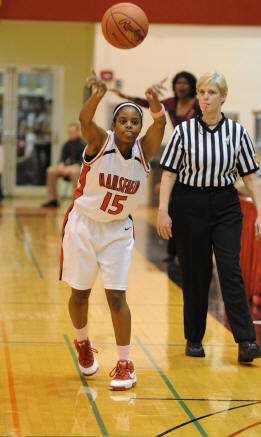 MANSFIELD – A cold-shooting Mansfield University women's basketball team suffered a 65-38 loss at West Chester in a PSAC East contest Saturday afternoon at Hollinger Field House.
Mansfield (7-18, 3-9 PSAC East) never got untracked offensively being held scoreless until Mallory Moore's jumper four minutes into the game. West Chester scored the first 10 points of the game.
The Mountaineers made just one of their first 12 shots in the game until Alicia Espigh hit a 3-pointer with 7:34 left in the first half to cut the lead to 22-7.
West Chester (17-8, 9-3 PSAC East) took a 36-20 halftime lead and extended it to as much as 63-31 with just over seven minutes to play.
Mansfield shot just 23.3% (14-60) from the floor, the Mountaineers third-worst performance of the season.
Senior Courtney Brooks and freshman Nicole Pender led Mansfield in scoring with seven points each.
West Chester, which clinched a PSAC playoff spot with the win, was paced by Alison Hostetter with a game high 13 points. Dana Weems recorded a double-double with 10 points and 10 rebounds.
Mansfield travels to Bloomsburg on Wednesday before ending the season at home against Millersville on Feb. 28.