RELEASE DATE: 2/28/09
FOR IMMEDIATE RELEASE: Mountie women end season with 61-43 loss to Millersville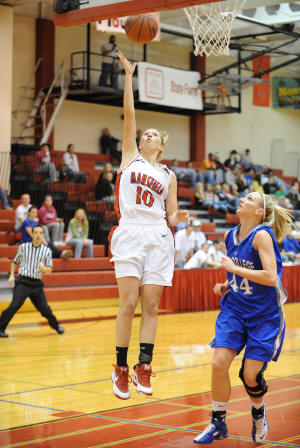 MANSFIELD – Freshman Mallory Moore scored 19 points and Mansfield trailed by just two points at halftime before suffering a 61-43 season ending loss to Millersville Saturday afternoon in Decker Gymnasium.
Starting seniors Emily and Katie Akins, Courtney Brooks, Clarissa Correll and Alicia Espigh in their final game of their collegiate careers, Mansfield played a spirited first half holding a 16-9 lead 10 minutes into the game and trailing 27-25 at halftime.
But Millersville, which ended the season as the PSAC East co-champions with West Chester, stormed out of the gate in the second half with a 12-3 run over the first four minutes of the second half and were never threatened again.
Moore scored 15 of her 19 points in the first half and connected on 6-10 of her attempts from the floor while hitting 6-7 free throws.
Gladine St. Julien topped four Millersville players with 19 points and also pulled down 10 rebounds.
Mansfield ends the season with a 7-20 overall and 3-11 in the PSAC East.