RELEASE DATE: 12/06/08
FOR IMMEDIATE RELEASE: Women's basketball defeats Houghton with four players in double-digits for points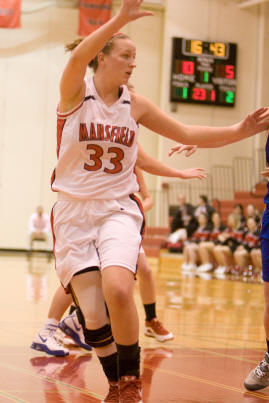 Mallory Hafer led four players in double figures with 15 points to pace Mansfield to a 77-61 win over Houghton College in the second round of the Houghton Classic Saturday evening.
Mansfield never trailed in the game and connected on an impressive 10-of-16 3-point attempts.
Hafer also pulled down seven rebounds while freshman Mallory Moore added 14 points with Tegan Atallah scoring 12 points and Courtney Brooks 10.
The women will next hop on a plane to go to Alaska to play the University of Alaska-Anchorage on December 14-15.
Box Score Unavailable