RELEASE DATE; 1/11/09
FOR IMMEDIATE RELEASE: Mountie women no match for 12-1 Gannon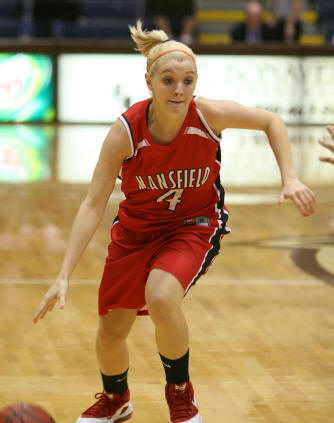 MANSFIELD – Nicole Pender scored the game's first basket and led Mansfield with 10 points, but the Mounties were no match against Gannon (12-1) in a 93-46 PSAC crossover loss at Decker Gymnasium Sunday afternoon.
Gannon dominated every phase of the game shooting 53% from the floor to Mansfield's 32% and out rebounding Mansfield 44-28. Gannon shot an incredible 52.2% (12-23) of its 3-point attempts.
Pender was the only Mountaineer in double figures with freshmen Rebecca Pollack and Chelsea Tracy each adding seven points.
Gannon had five players in double figures led by Brittany Tabron with a game-high 20 points and 11 rebounds.
Mansfield opens the PSAC East season this Wednesday by hosting Shippensburg.