RELEASE DATE: 11/13/07
FOR IMMEDIATE RELEASE: Mansfield women's basketball opens season this Thursday by hosting Mercyhurst – Mountaineers looking for third straight playoff appearance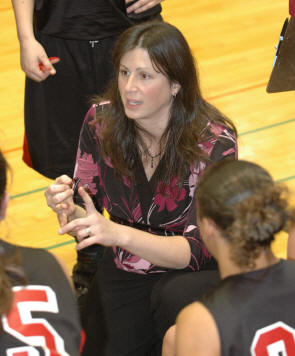 MANSFIELD – The Mansfield University women's basketball team will open their 2007-08 campaign this Thursday evening when they host Mercyhurst University starting at 5:30 p.m. in Decker Gymnasium.
The game will celebrate the Mansfield Sesquicentennial with admission set at $1.50 in honor of the 150th anniversary of both Mansfield University and the borough of Mansfield. Admission is free to MU students with ID.
"We are going to have a little bit different look this season," said head coach Ruth Hermansen, now in her ninth season at the helm of the program.
"We're not as big and don't have that dominate player inside that we had over the past five years", explains Hermansen. "So we're going to have to be more balanced, but we're also going to be deeper."
While Hermansen -- who coached the last two PSAC East Players of the Year in Alison Tagliaferri and Jess Uhrich -- doesn't have that type of dominate inside player, she does have a veteran lineup that lost just one starter from last season.
"Together we can" could be the theme for this year's Mountaineers with everyone expected to contribute.
Mansfield does have a lot of experience and firepower returning in the backcourt. Junior guard Mallory Hafer was the team's second leading scorer among last year's starters and proved to be one of the top long distance threats in the PSAC. Hafer averaged 11.5 points per game and topped the conference in 3-point field goals (75).
Fellow junior Courtney Brooks has blossomed into one of the best point guards in the conference. Last season, Brooks averaged 8.6 points per game led the PSAC in steals (85) while ranking among the assists leaders (86).
A strong group of guards gets even stronger with the return of shooting guard Alicia Espigh. One of the best shooters in the PSAC, Espigh ranked 19th in the conference in scoring as a sophomore in 2005-06 and second in 3-point field goal accuracy. She returns after missing all but three games last season with an injury.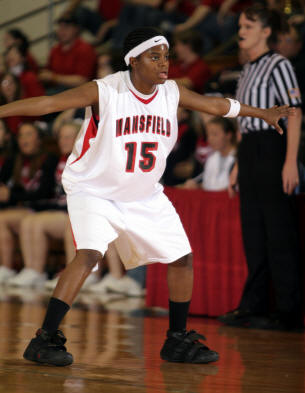 Junior Clarissa Correll started 16 games last season where she averaged 7.1 points per game while dishing out 60 assist with 48 steals. The versatile and athletic Correll is also an excellent defender. Fellow junior Brittany Reed has had an impressive preseason and will vie for a starting spot this year. Reed appeared in 25 games last season.
Senior Kelli Eastman will also be in the mix at guard after appearing in 26 games last season.
Senior Jeanette Meacham started 19 games at forward last season where she averaged 4.0 points and 4.5 rebounds per game. Junior Emily Akins had 10 starts at forward averaging 4.6 points and 3.3 rebounds per outing.
Sophomore Marissa Gaeta started in six of 23 games as a freshman last season and showed improvement over the course of the season. She averaged 10 minutes per game scoring 2.9 points with 2.6 rebounds per contest.
Katie Akins appeared in 25 games as a sophomore last year and is projected to see increased playing time this season.
Freshman Tegan Atallah is the only six-footer on the roster and is expected to involve into a key post player for the Mountaineers.