RELEASE DATE: 1/15/07
FOR IMMEDIATE RELEASE: Jess Uhrich Named PSAC East Player of the Week – Honor Caps Off Milestone Week
MANSFIELD – Mansfield University standout Jess Uhrich (Palmyra/Palmyra) has been named the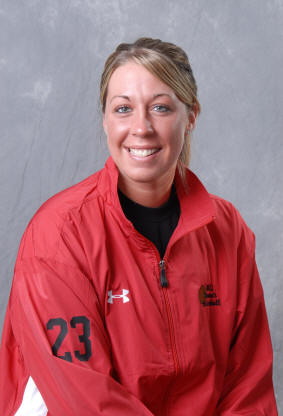 Pennsylvania State Athletic Conference (PSAC) Eastern Division Player of the Week for her outstanding performance during the week ending 1/14/07.
Uhrich led the Mountaineers to a perfect 3-0 mark during the week with victories over Millersville, Edinboro and Slippery Rock.
The senior forward averaged 16.7 points and 12.3 rebounds over that span while also dishing out 12 assists with four steals and two blocks.
Uhrich recorded double-doubles in two of the three games scoring 18 points with 12 rebounds against Millersville and 26 points with 16 rebounds against Slippery Rock. She also became the 12th player in school history to surpass the 1,000 milestone and currently has 1,010 career points.
For the season, Uhrich is averaging 18.5 points and 10.3 rebounds per game with 38 assists and 25 steals. She ranks second in the PSAC in scoring and rebounding. Her nine double-doubles on the season are the second most in the PSAC overall and tops in the PSAC East.
It marks the time this season she has earned PSAC East Player of the Week honors and the seventh time during her career.