Alan Probst named Sportsman of the Year at the 4th Annual Sportsman Awards
Note -- Alan Probst was a three-year member of the Mansfield University baseball team including the 1992 team that played in the championship game of the 1992 NCAA Division II World Series. Probst was a 1st Team All-American that season before being drafted by the Houston Astros. He played 10 years of professional baseball including his last four years at the AAA level. He still holds a number of MU hitting records. The Mansfield University fisheries program is a sponsor of his "Outdoors with Alan Probst" nationally syndicated weekly television program.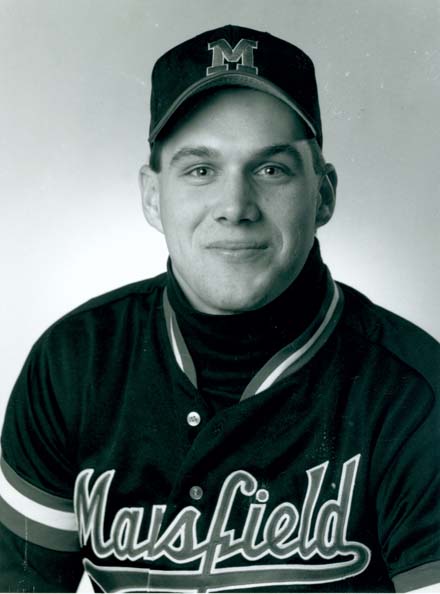 New Berlin, WI -- Alan Probst was given the highest honor of Sportsman of the Year at The Sportsman Channel's annual Producer Appreciation Event February 2, 2008 at the House of Blues in the Mandalay Bay Hotel and Casino during the Shooting, Hunting, and Outdoor Trade (SHOT) Show in Las Vegas. The event was emceed by legendary outdoorsman, Tom Knapp, to a crowd of 400 independent producers, sponsors and guests.

The Sportsman of the Year Award is an award that is bestowed upon an individual, or a company, that has truly taken being a partner of The Sportsman Channel to a new level.

"The Sportsman of the Year award is our highest honor," explains TSC's Director of Programming, James D. Seeley "Alan Probst has been an asset to The Sportsman Channel and we are really lucky to have him on our side. We always look forward to working with Alan and thank him for his commitment to both TSC and the outdoor community."

Alan's dedication has been shown with his selfless promotion of The Sportsman Channel through seminars and speaking engagements all over Penn. and surrounding states. He also assisted TSC with a hunting trip giveaway to cable affiliates that helped strengthen ties with the cable industry. Alan appeared at several events and has engaged in numerous interviews to promote his show and TSC.

"I am honored to receive the Sportsman of the Year award and appreciate all that The Sportsman Channel has done for me in giving me the opportunity to air my program at the national level" said Alan Probst. "I am humbled that The Sportsman Channel felt that I was worthy of such an award and I will cherish this for years to come!"

This year marks the 4th anniversary of the Sportsman Awards. The Sportsman Awards is an opportunity for all producers to be recognized as the top hunting and fishing television programming on The Sportsman Channel.