RELEASE DATE: 2/25/07
FOR IMMEDIATE RELEASE: Abbe Tipton earns points in 200 backstoke at PSAC Championships in final day of competition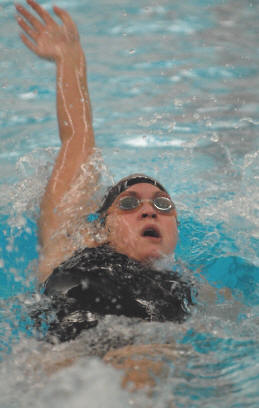 MECHANICSBURG – Senior Abbe Tipton closed out her impressive career by finishing 14th in the 200 backstroke at the PSAC Swimming Championship in Mechanicsburg Sunday evening.
Tipton, who was seventh in yesterday's 100 back, finished with a time of 2:16.32 to pick up three team points.
The 4 x 400 free relay team of Tamar Maloney, Abbe Tipton, Sarah Koontz and Tricia learn was 12th with a time of 3:54.34.
Mansfield finished the competition in 13th place in team scoring with 51 points. West Chester women's championship with 810 points.