RELEASE DATE: 9/23/08
FOR IMMEDIATE RELEASE: Mansfield historic sprint football game with Cornell to be broadcast live on SPORTSfever TV – Internet broadcast by the legendary Bob Michaels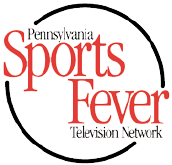 MANSFIELD – If you can't make it to Mansfield on Saturday to watch the historic sprint football matchup when Mansfield host Cornell at 12:30 p.m. at Karl Van Norman Field you can still catch all the action live on SPORTSfever Television and on the internet.
SPORTSfever will broadcast the game live throughout Pennsylvania in its entirety and the game can also be heard live on the internet anywhere in the world at www.GoMounties.com.
Saturday's SPORTSfever broadcast can be view lived on a number of outlets in Pennsylvania including LIVE (STN) WTVE, WQMY, WQED 13.3 (Comcast 201 or 701), and WSCP. It will be rebroadcast on Sunday on 12:30 p.m. WHP 21.2 (Comcast 249) and on Monday night at 7:30 p.m. on Fox Sports Network (FSN) Pittsburgh.
The internet broadcast will be handled by Bob Michaels of WELM AM-1410. Michaels is widely recognized as the area's leading sports broadcaster and will handle the play-by-play with former Mansfield University standout Riki Kimble providing color.
Mansfield will celebrate the return of football when its host Cornell at 12:30 p.m. Saturday at Karl Van Norman Field.
Admission to the game is free as part of Mansfield's Fabulous 1890s Weekend and Mansfield University's Parents and Family Day celebration.