RELEASE DATE: 9/29/09
FOR IMMEDIATE RELEASE: Mountaineer football fans plan to tailgate at Penn's Franklin Field this Friday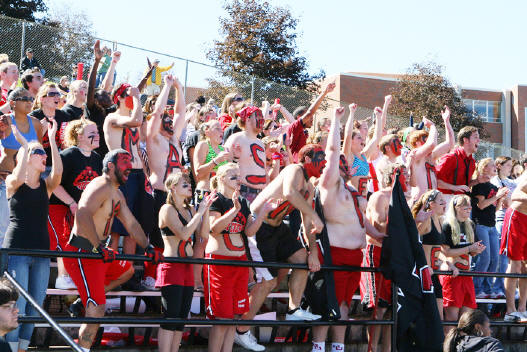 MANSFIELD – A group of Mansfield University football fans and alums are planning on a tailgate gathering this Friday, Oct. 2 when the Mountaineers travel to Franklin Field to take on the University of Pennsylvania Quakers starting at 7 p.m. at legendary Franklin Field.
For those who can't make the trip to Philadelphia you can listen to the game live on the internet at www.GoMounties.com.
Mansfield football alum Ruben "Papo" Martinez, has identified an area to meet for the Mansfield tailgate prior to the game. Rod Pursell and Mike Kane are also among alums that plan on attending.
Martinez instructs everyone who wishes to attend to meet at the parking lot on Chestnut Street located between 33rd and 34th (lot 19) that is open for tailgating. Ruben plans on being there before 5 p.m. and suggest all Mansfield fans get together before the game.
Bring your own food and beverage but there will be a limited number of Mansfield shirts given away before the game.
All alums, fans and players parents are invited to attend what they hope will become a tradition before Mansfield away games. The Spirit Committee of the Mansfield University SGA has arranged for a 47-passanger bus full of students to also attend the game.
For more information, contact Steve McCloskey at smcclosk@mansfield.edu.