RELEASE DATE: 3/23/09
FOR IMMEDIATE RELEASE: Mountie softball opens PSAC Central season Tuesday against nationally ranked Lock Haven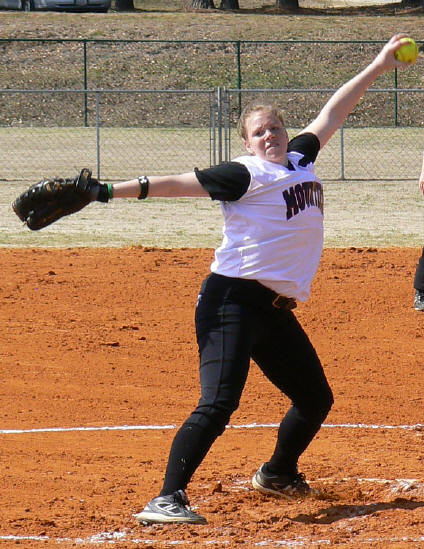 MANSFIELD – After 14-straight road games the Mansfield University softball team will final get the chance to play at home when the Mountaineers host Lock Haven Tuesday afternoon at Helen Lutes Field.
The doubleheader starts at 2:30 p.m. with Live Stats available at www.GoMounties.com.
It marks the Mountaineers first games in the newly created PSAC Central after the conference went to three divisions with the addition of Gannon and Mercyhurst this year.
Mansfield competes with Lock Haven, Bloomsburg, IUP and Clarion in the PSAC Central.
A young Mountaineer team is 6-8 on the season after posting a 2-3 mark at the WVWC Tournament this past weekend. Mansfield has just two seniors on a roster that includes 11 underclassmen.
One of those underclassmen, freshman Kami Bishop, has been the Mountaineers mainstay on the mound this season. Bishop has a 5-4 overall record and has struck out 50 batters in 46.2 innings worked.
Leading the offense is junior Jen Stein who is hitting .306 on the season with two doubles and two home runs. Stein is batting at a .467 clip over the past five games with two home runs and four RBI. Sophomore leadoff batter Janelle Antes is batting .289 with a home run. Her eight RBI on the season puts her in a tie with Nicole Yost and Katie McConville for the team lead.
Yost and McConville, the only senior starter, top the team with three home runs each.
Lock Haven, the preseason #1 ranked team, is currently ranked #15 in Division II with a 10-4 record. The Bald Eagles are led by All-American pitcher Kristen Erb.