Release Date: 4/25/08
For Immediate Release: Softballs falls to East Stroudsburg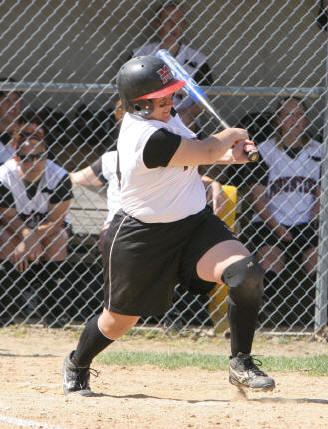 East Stroudsburg- The Mansfield softball team got outscored 18-1 in dropping a doubleheader at East Stroudsburg Friday afternoon in a PSAC East doubleheader.
Jess Christ and Kristina Poore combine for five of Mansfield's seven hits in game one. Nicole Yost gave the Mountaineers their only run of the game when she hit the first home run of her collegiate career. East Stroudsburg scored three runs in the first and five in the second on their way to a 10-1 win.
The Mountaineers managed four hits in the second game, singles from Shana Markwis, Christ, Jen Stein and a double by Yost.
The Warriors picked up a run in the first and four more in the third. East Stroudsburg added a run in the fourth and two in the sixth to make the final score 8-0.
Christ had four hits on the day for Mansfield. The Mountaineers wrap up their season with a doubleheader on Saturday against Shippensburg. Game time will be at 1 p.m.