Release Date: 4/26/08
For Immediate Release: Mansfield ends season with 3-2 win over Shippensburg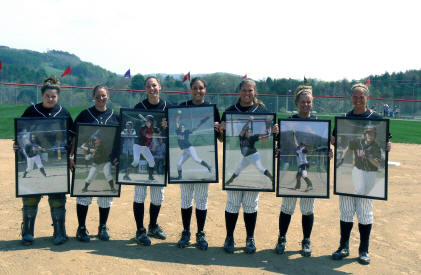 Mansfield-Sarah Cullen hit a double to right center field to drive in Kristina Poore with the game winning run in the fifth inning to give Mansfield a 3-2 win and split a doubleheader with Shippensburg in a PSAC East doubleheader at Helen Lutes Field on Saturday afternoon.
Shippensburg took the early lead in the top of the first on a home run by Hope Cornell, but Mansfield struck right back when Jess Christ drove in Janelle Antes with an RBI single to left field.
Nicole Yost gave the Mountaineers a 2-1 lead when she hit a home run over the left field fence.
Shippensburg tied it in the third LisaMarie Ramagli hit an RBI double.
The game remained scoreless until Cullen's game-winner.
Lindsay Knapp picked up the win in relief for the Mountaineers going 4 1/3 innings, giving up just one hit and no runs with one strikeout.
Mansfield fell in the first game 8-0. Shippensburg blew open the game with five unearned runs in the second inning and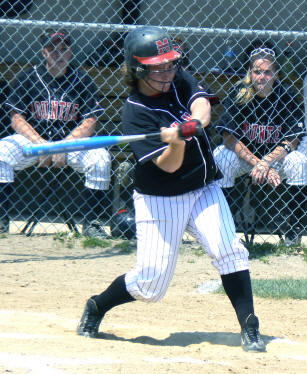 three runs in the fourth to put the game out of reach.
Mansfield managed just to hits in the game, singles from Whitney Brown and Katie McConville.
Mansfield finishes the season with a 13-20 on the season and a 7-17 PSAC East record.