RELEASE DATE: 3/21/07
FOR IMMEDIATE RELEASE: Mounties Picked Sixth in Preseason Poll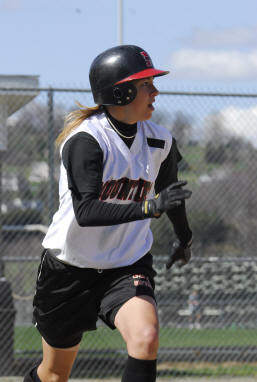 Lock Haven, PA – The PSAC Coaches poll was released today and the Mountaineers sit sixth in the Eastern division entering the 2007 season.
The Mountaineers enter the 2007 season after a 21-22 season in 2006 but are without their top two starting pitchers from last season in Kristen Dean and Jenn Probst.
Shelly Forsburg has moved into the top spot on the rotation this season and looks impressive early. She recently earned All-Tournament team honors for her performance at the SCAD Spring Break Tournament in Georgia.
Head Coach Edith Gallagher enters her 16th season at the helm of the program this year. Gallagher has recorded five straight 20+ win seasons and led the Mountaineers to the second highest batting average in the PSAC in 2006.
The Mountaineers are picked sixth in the East with Bloomsburg heading the list followed by Shippensburg, Kutztown, East Stroudsburg, and Millersville with West Chester picked seventh.
Lock Haven is picked first in the West.
Mansfield started the season slowly with a 2-9 overall record over spring break but is optimistic about the PSAC schedule after getting solid outings on the mound by Shelly Forsburg and solid performances at the plate from Shana Markwis and Jess Christ.
The Mountaineers will travel to the West Virginia Wesleyan Tournament this weekend in Salem, Virginia.
Eastern Division




2007 Preseason Poll


1. Bloomsburg
2. Shippensburg
3. Kutztown
4. E. Stroudsburg
5. Millersville
6. Mansfield
7. West Chester


Western Division
2007 Preseason Poll
1. Lock Haven
2. California
3. IUP
4. Slippery Rock
5. Edinboro
6. Clarion