RELEASE DATE: 2/24/09
For Immediate Release: Mansfield Area Chamber of Commerce Day this Saturday at Decker Gymnasium Ė Free Tickets to any Chamber member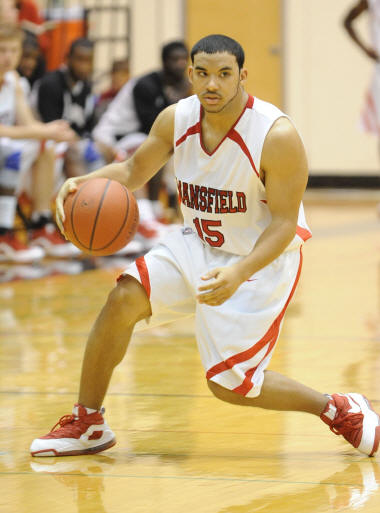 MANSFIELD -- Mansfield University athletics and the Mansfield Area Chamber of Commerce have teamed up to present Chamber of Commerce Day this Saturday, Feb. 28 when the Mountaineer womenís and menís basketball teams host Millersville in the final regular season games of the season.
The womenís game is set for 1 p.m. followed by the menís game at 3 p.m.
Free tickets are available at the Mansfield Area Chamber of Commerce office located on Main Street next to Markís Brotherís Restaurant or from any Chamber member. You can find a list of members on the internet at www.mansfield.org .
Saturday marks the final collegiate basketball game for Mansfield native Clarissa Correll and seniors Emily and Katie Akins, Courtney Brooks and Alicia Espigh in the womenís game at 1 p.m. and Chris Greene of the menís team at 3 p.m.
The Mansfield men are locked in a tight race for a PSAC playoff berth and are in a must-win situation for Saturdayís game.
The Chamber will have a display in the lobby along featuring the new I-99 Business Park and Canyon Country Ultralight Club and will be displaying an ultra light aircraft.
There will be halftime performances at both games from the Towanda Dance Team as well as a special twirling performance by Mallory Moore at halftime of the menís game.
In addition, the Mansfield Kiwanis Club will be honoring special guests.
To reserve your free tickets for the final home games of the season call the Chamber of Commerce office at 662-3442.
Donít miss Mansfieldís own Clarissa Correll in her final collegiate basketball at 1 p.m. and help the Mountaineer men earn a playoff berth in the 3 p.m. game.
Remember free tickets are available at the Chamber office or from any Chamber of Commerce member for this Saturdayís final MU basketball doubleheader of the season.