RELEASE DATE: 10/29/09
FOR IMMEDIATE RELEASE: Mansfield men ranked third and Mountaineer women eighth in PSAC East Preseason Coaches Poll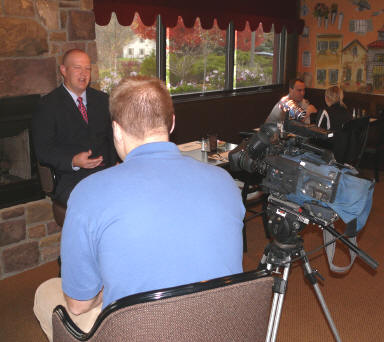 MANSFIELD – Yuseff Carr was named as one of six preseason All-PSAC East selections while the Mansfield University men were predicted to finish third in the PSAC this season in the Pennsylvania State Athletic Conference (PSAC) East Division according to the preseason coaches poll released as part of basketball media day Thursday.
The Mountaineer women were picked to finish eighth in the East.
Carr, a 6-6, 286 junior forward, ranked among the conference's scoring and rebounding leaders last season averaging 15.4 points and 7.7 rebounds per game. He was a Second Team All-PSAC East selection last year.
Mansfield finished fourth in the PSAC East last season with an 8-6 conference and 15-12 overall mark earning the Mountaineers their second PSAC playoff berth in head coach Rich Miller's four seasons at the helm.
Mansfield returns five starters from last year including seniors Ryan Callahan (14.9 ppg/50 3-ptrs), Chris Pender (12.1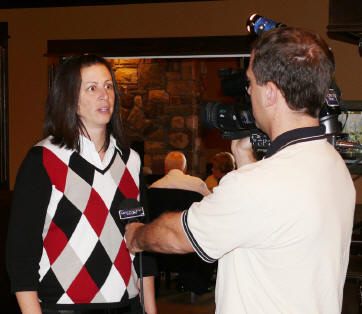 ppg/68 3-ptrs) and point guard Justin Simmons (4.3 ppg). Also returning from last year's starting lineup are Carr and sophomore Tony Fannick who was named the PSAC East Freshman of the Year last season after averaging 10.0 points and 5.5 rebounds per game.
Under 11th-year head coach Ruth Hermansen, the Mansfield women are led by sophomore forward Mallory Moore who led the team in scoring (10.9 ppg) and rebounding (6.7 rpg) as a freshman last season. Graduate student Mallory Hafer also returns as does junior starting point guard Nicole Pender who averaged 7.2 points per game in 2008-09.
Both the Mountaineer men and women will travel to St. Bonaventure on Nov. 6 for exhibition games.
PSAC Women's Basketball Preseason Poll
East
1. West Chester (3)
2. Millersville (3)
3. Kutztown (2)
4. Shippensburg
5. Cheyney
6. Bloomsburg
7. East Stroudsburg
8. Mansfield
West
1. California (5)
2. Gannon (2)
3. IUP
4. Edinboro (1)
5. Mercyhurst
6. Clarion
7. Slippery Rock
8. Lock Haven
PSAC Men's Basketball Preseason Poll
East
1. Kutztown (5)
2. West Chester (2)
3. Mansfield (1)
4. Cheyney
5. Shippensburg
6. East Stroudsburg
7. Millersville
8. Bloomsburg
West
1. IUP (5)
2. California (1)
3. Gannon (1)
4. Slippery Rock
5. Mercyhurst (1)
6. Edinboro
7. Clarion
8. Lock Haven