RELEASE DATE: 2/01/10
FOR IMMEDIATE RELEASE: Mansfield's Yuseff Carr named PSAC East Player of the Week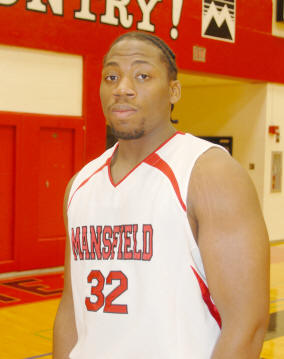 MANSFIELD – Mansfield University standout Yuseff Carr has been named the Pennsylvania State Athletic Conference East Division Player of the Week for his outstanding performance during the week ending 1/31/10.
Carr averaged a double-double in a 1-1 week for the Mountaineers. Carr put up an average of 21.5 points and 10.0 rebounds per game while converting on 51.4 percent of his field goal attempts (18-for-35). He also averaged 2.0 blocks per game.
Carr scored 25 points and pulled down 11 rebounds in an overtime loss to East Stroudsburg on Wednesday and then posted a game-high 18 points and nine boards in Mansfield's win over Millersville on Saturday.
Carr ranks among the PSAC scoring and rebounding leaders averaging 16.9 points and 9.0 rebounds per game over the first 19 games of the season. He has scored in double-figures in each game this year and 21 straight games dating back to last season.
Mansfield (13-6, 4-2) is tied for second-place in the PSAC with Kutztown and Cheyney at 4-2 in conference play. East Stroudsburg is one game ahead at 5-1.
The Mountaineers wrap up the first half of the PSAC East season at Bloomsburg on Wednesday and host Shippensburg this Saturday in Decker Gymnasium.
###