RELEASE DATE: 11/11/08
FOR IMMEDIATE RELEASE: Mansfield men's basketball host Seton Hill Saturday to open 2008-09 season – high scoring Mounties expect to be in the thick of PSAC playoff picture again this year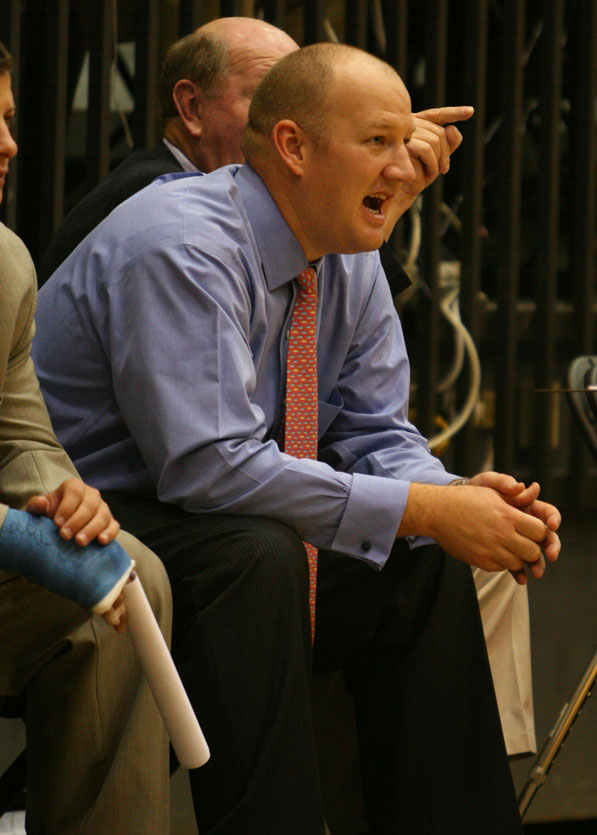 MANSFIELD – The Mansfield University men's basketball team will open the 2008-09 season this Saturday evening when they host Seton Hill University.
Tip-off is set for 7 p.m. in Decker Gymnasium.
It will be a tough opening test for head coach Rich Miller's Mountaineers. Mansfield beat Seton Hill twice last season, rallying for a 104-93 opening season win at Seton Hill before posting a 78-74 victory at Decker Gym.
After that second game, Seton Hill went on to win 11 of their last 17 contest with four of the losses coming by three or less points.
Mansfield has been one of the most exciting team's in the PSAC in Miller's first three seasons at the helm, finishing among the top three scoring teams in the conference, including second last season when the team averaged 79.4 points per outing.
The Mountaineers posted a 17-10 overall record last season and missed the PSAC playoffs of the last day of the regular season with a 5-7 PSAC East mark. Five of their 27 games went into overtime.
Even though they lose their top three scorers from last year's squad, Miller is confident players will step up to fill the scoring void.
"We have guys who can score," said Miller. "They all haven't been healthy during preseason, but we hope to have everyone back by the season opener. I like this team and believe we will get better as the season progresses."
While he did lose his top three scorers, Miller also returns eight players who appeared in 20 or more games including five who saw starting action sometime during the season.
Chris Greene is the team's only senior but has been the starting point guard for the Mountaineers for the past three seasons. Last year Greene was a main cog in the offense averaging 9.9 points per game while dishing out a team-best 106 assists. He also ranked among the conference leaders in steals (52) and free throw and 3-point shooting.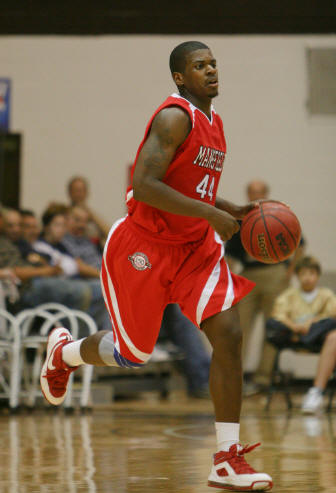 Junior Chris Pender is perhaps the most versatile player on the roster and will be expected to assume a greater share of the scoring responsibilities. Pender, who can play the point as well as the #2 and #3 spots, connected on 46% of his 3-point attempts while averaging 7.2 points per game in 2007-08.
Junior Ryan Callahan came off the bench in all 27 games last season and was fifth on the team in scoring averaging 9.1 points per game. A penetrator who can also shoot well from the outside ranking second on the team with 33 three-pointers, Callahan is expected to start at shooting guard this year.
Sophomore Lavail Owens had a solid freshman season last year appearing in 26 games and averaging 3.6 points per game. Owens can play the point or shooting guard spots and could vie for a starting spot.
Four talented newcomers will provide plenty of depth in the backcourt. Justin Simmons is a junior transfer from Millersville where he appeared in 29 games last season. Sophomore Donny Lyons is an athletic junior college transfer from Blinn College in Texas and is expected to earn a rotation spot. Kevin Smith was a redshirt last season while Dominic Oliver is a true freshman.
The Mountaineers will have experience inside with four post players returning who all appeared in 22 or more games last year. Sophomore Yuseff Carr started in 22 games as a young freshman last season, averaging 6.2 points and 4.6 rebounds per game. Carr worked hard during the preseason and should be an inside force this year.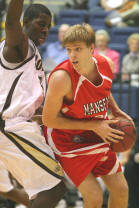 Juniors Dhimitri Luarasi, Cory Boone and Brandon Smith have plenty of size and experience underneath. Luarasi (6-7) appeared in 27 games last year with three starts and averaged 4.1 points per game while shooting 52.3% from the field. Boone (6-8) played in 22 games in 2007-08 with six starts and averaged 2.5 points and 3.0 rebounds per contest. Smith played in 26 games where he scored 31 points and pulled down 40 rebounds.
Tony Fannick will also see significant playing time as a true freshman and was the PIAA AAA Player of the Year during his junior season at Milton High School.
Red-shirt freshman J.P. Nance will provide backup.
Mansfield travels to NCAA Division I Binghamton University on Monday, Nov. 17 before returning home to host Penn College on Dec. 4.