RELEASE DATE: 1/04/09
FOR IMMEDIATE RELEASE: Mansfield men power past Lock Haven behind Ryan Callahan's 21 point effort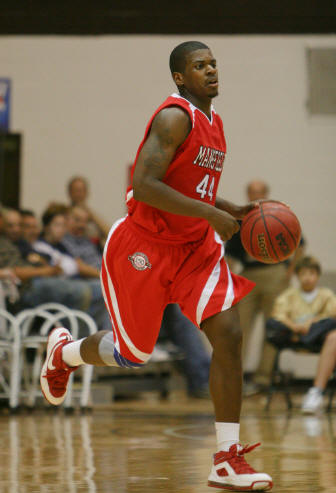 LOCK HAVEN – Ryan Callahan scored a game-high 21 points to lead Mansfield to a convincing 82-64 win over Lock Haven in a PSAC crossover game at Thomas Fieldhouse Sunday afternoon.
"We haven't been playing badly but we played well today," said head coach Rich Miller. "Lock Haven's an improved team and they have been very good at home so this was a good win. Everybody contributed and our scorers scored points. Cory Boone had a nice game for us also and it will be good to start playing some games at home."
Mansfield never trailed in the game and maintained a double-digit advantage through much of the first half before settling for a 33-24 lead at halftime.
Callahan scored 10 points in the first half while Chris Pender added eight.
Mansfield exploded in the first four minutes of the second half with a 21-6 run with Callahan and Yuseff Carr combining for 19 of those points. The Mountaineers would take a 66-37 advantage on Chris Greene's jumper with 8:36 and coasted home for their fifth win in nine games this season.
Mansfield shot 57% from the floor in the second half and held a 46-33 rebounding advantage in the game.
Callahan hit 4 of 7 of his 3-point attempts with six rebounds in 29 minutes played. He was also credited with an assist and blocked shot with no turnovers.
Carr scored 13 points, including 10 in the second half, and pulled down seven rebounds. Freshman Tony Fannick also had 13 points, all of them coming in the second half, and had seven boards. Chris Pender added 11 points.
Christian Warren led Lock Haven (2-8) with 16 points and a game-high eight rebounds. Billy Arre scored 15 points.
Mansfield snapped a three-game losing streak with the win. The Mountaineers will play their first home game since Dec. 4 when they host the University of the District of Columbia on Wednesday starting at 5 p.m. at Decker Gymnasium.