RELEASE DATE: 1/11/09
FOR IMMEDIATE RELEASE: Mansfield men fall to #7 Gannon 76-59 – Tony Fannick scores game-high 20 points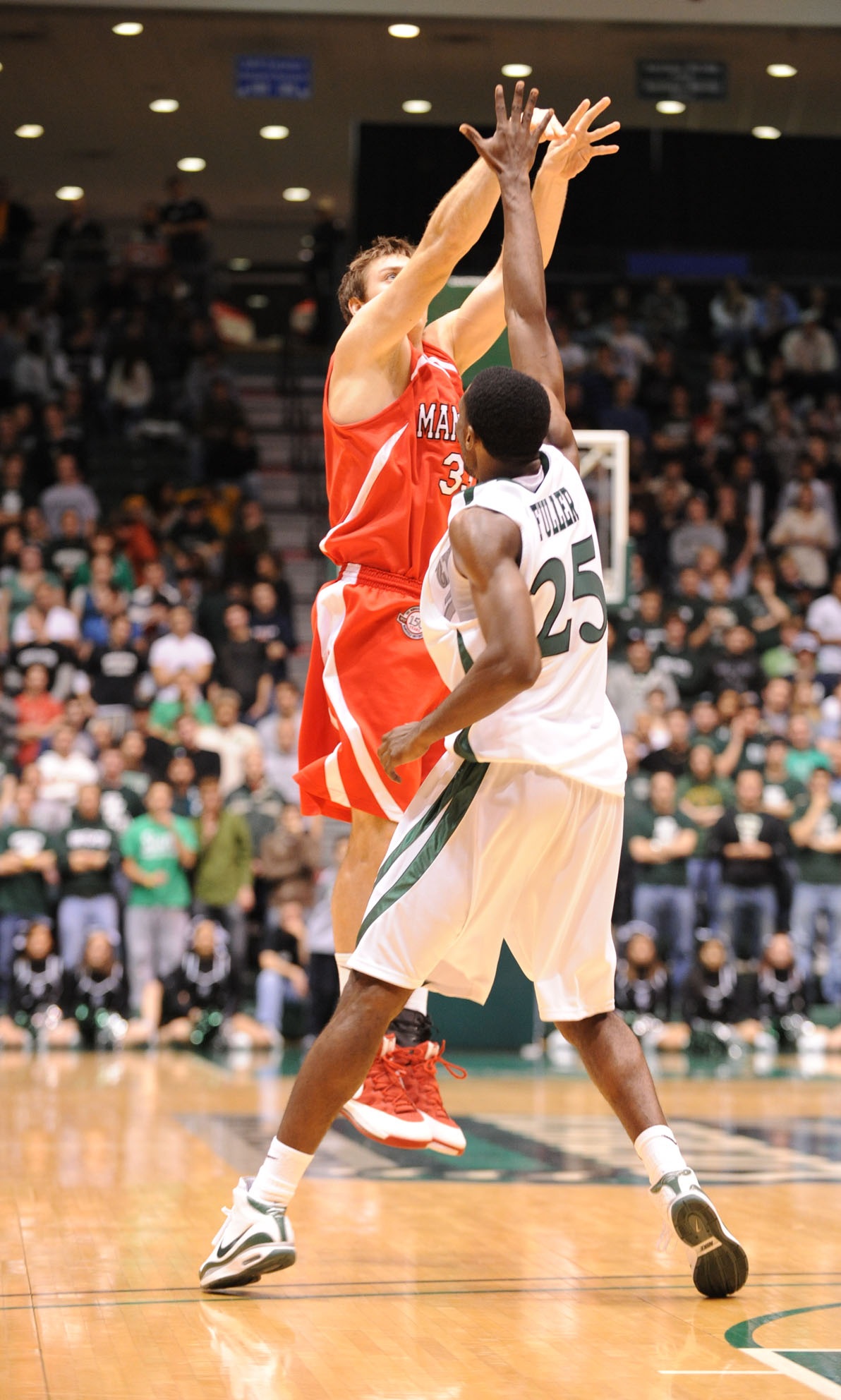 MANSFIELD – Freshman Tony Fannick recorded his first collegiate double-double and scored a game-high 20 points, but it wouldn't be enough as Mansfield fell to #7 Gannon 76-59 in a PSAC crossover contest Sunday afternoon at Decker Gymnasium.
Gannon (11-1), the top-ranked defense team in NCAA Division II, took a 13-6 lead five minutes into the game before a 10-0 run gave Mansfield a 16-13 lead on a Brandon Smith layup with 9:12 remaining in the half.
The game momentum swung to Gannon's favor again with Mansfield's top scorer and rebounder Yuseff Carr got his third foul forcing the big man to sit 13 minutes in the first half as Gannon built a 35-27 lead at halftime.
Mansfield trailed 57-49 on a Fannick layup with just under seven minutes to play but the Mountaineers could pull no closer.
The loss snapped a three-game winning streak for Mansfield which fell to 7-5 on the season.
In addition to his game-high 20 points, Fannick also pulled down 10 rebounds with two assists and two blocks. Chris Pender was the only other Mountaineer in double figures with 10 points.
Pierre Howard led a well-balanced Gannon offense attack, which had five players in double figures, with 19 points. Tyler Stoczynski came off the bench to record a double-double with 13 points and 10 rebounds.
Mansfield opens PSAC East play this Wednesday when the Mountaineers host Shippensburg.