RELEASE DATE: 2/18/09
FOR IMMEDIATE RELEASE: Mountie men drop another last minute heart-breaker in 75-71 loss at East Stroudsburg – third last minute loss in a row puts Mansfield in a three-way tie for third place in PSAC East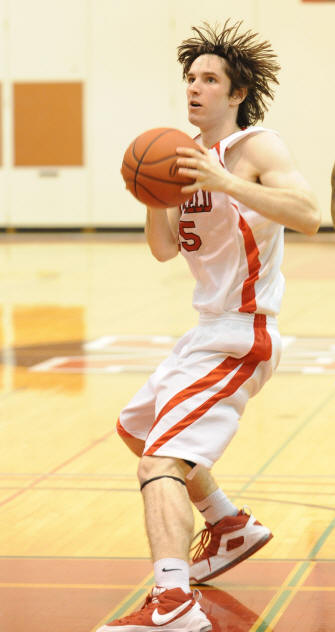 EAST STROUDSBURG – Mansfield fought back from a 15-point deficit to take a 66-65 lead on a pair of Ryan Callahan free throws with three minute to play but East Stroudsburg scored seven of the game's final 10 points to pull out a 75-71 win in a physical PSAC East basketball game at East Stroudsburg Wednesday night.
The loss puts Mansfield in a three-way tie with East Stroudsburg and West Chester for third place in the PSAC East with three games remaining.
Mansfield, which trailed by as many as 15 points late in the first half, was down 62-54 with 8:50 to play before putting together a 12-3 run over the next five minutes to take a 66-65 lead on Callahan's free throws.
The game was tied 68-68 with 1:37 to go on a layup by Tony Fannick but ESU's Chris Bach scored five points over the final 1:20 to pull out the win.
Mansfield's big men were in foul trouble early with leading scorer Yuseff Carr playing just four minutes in the first half and scoring no points as East Stroudsburg built a 40-15 lead on a 3-pointer by Andy Heimback with 2:53 remaining before halftime.
Mansfield managed to cut the lead to 43-33 at halftime on a 3-pointer by Callahan before Mansfield slowly chipped away at the lead in the second half.
East Stroudsburg won the game at the free throw line hitting 20 of 31 attempts. Mansfield was 12-12 from the free throw line and called for 25 fouls to East Stroudsburg's 17.
Callahan led the Mountaineers with 16 points followed by Chris Greene with 14 points and Pender with 13. Heimbach and Bach led East Stroudsburg with 19 and 18 points respectively.
Mansfield has two of its final three games on the road including Saturday at West Chester.