RELEASE DATE: 1/10/09
FOR IMMEDIATE RELEASE: Pender's career-high 28 points leads Mansfield to 97-86 win over Clarion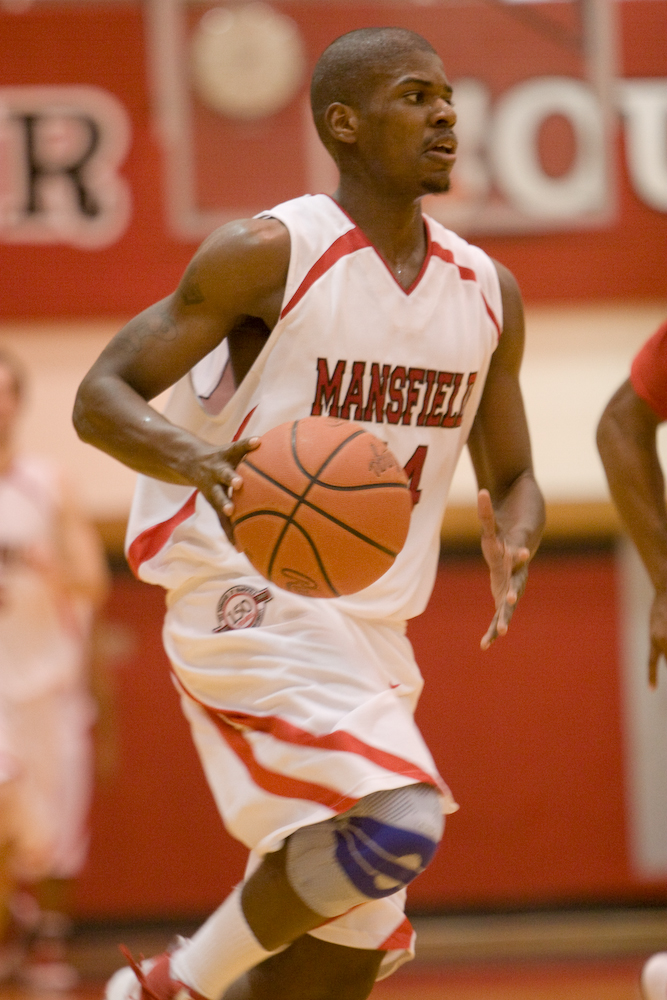 MANSFIELD – Junior Chris Pender scored a career-best 28 points to lead Mansfield to a 97-86 win over Clarion in a PSAC crossover men's basketball game Saturday afternoon at Decker Gymnasium.
"It's a bit of an understatement to say that Chris (Pender) had a great game," said head coach Rich Miller. "It seemed like every time Clarion went on a little run Chris answered with a 3-pointer. I wasn't very happy with our defense for most of the first half but we got a much better effort after the first 15 minutes."
Mansfield trailed much of the first half with Clarion holding a 50-41 lead with just over five minutes remaining in the first half before the Mountaineer defense stepped it up to hold Clarion scoreless for the remainder of the half. The 17-0 run to end the half was keyed by Pender who hit a 3-pointer to start the run and scored eight points during those final five minutes.
Clarion (8-3) closed the gap to 80-76 on a 3-pointer by Mike Sherry with 7:29 left in the game but Mansfield answered with a 10-3 run over the next four minutes to seal the win.
Pender was deadly from the outside hitting 7-10 on his 3-point attempts and also pulled down five rebounds with two steals. Chris Greene came off the bench to score a season-best 16 points, nine of which came from the free throw line. Yuseff Carr recorded his 11 start game in double figures with 13 points and seven rebounds with Donny Lyons adding 10 points.
Clarion had five players in double figures led by Josh Yanke with 18 points.
Mansfield will host #7 ranked Gannon Sunday in a 3 p.m. start at Decker Gym.