RELEASE DATE: 4/11/08
FOR IMMEDIATE RELEASE: Kevin Hill signs with Elmira Bulldogs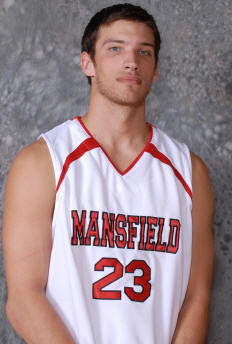 MANSFIELD – Mansfield University basketball standout Kevin Hill has signed to play professional basketball with the Elmira Bulldogs of the National Professional Basketball League (NPBL).
Hill led the Mountaineers in scoring this past season with 353 points (13.1 ppg) and ranked first in the Pennsylvania State Athletic Conference (PSAC) in 3-point field goals (79) for the second straight year.
The senior scored a conference-best 47 points in a come-from-behind win over Seton Hill this past season setting a MU and PSAC record with 13 3-pointers in that contest.
Hill, a All-PSAC East second team selection this season, scored 844 points during his career at Mansfield and connected on 192 3-point field goals.
He is the second Mountaineer player on the Bulldogs roster joining Demontric Doddles.
Hill will be in uniform for Saturday's night contest against the West Virginia Wild starting at 7:05 p.m. at the Chemung County YMCA in Elmira.