RELEASE DATE: 12/20/07
FOR IMMEDIATE RELEASE: Mansfield's Chris Greene named PSAC East Player of the Week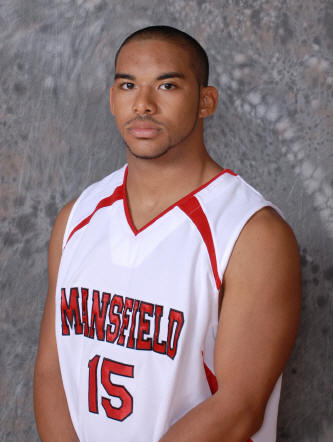 MANSFIELD – Mansfield University guard Chris Greene (Rochester,NY/Greece Arcadia) has been named the Pennsylvania State Athletic Conference (PSAC) East Division Player of the Week for his outstanding performance during the week ending 12/19/07.
Greene helped the Mountaineers to a 2-0 record against PSAC crossover opponents this week. In a 73-72 come-from-behind win against Shippensburg, the junior scored 22 points, including seven points in the last 35 seconds, to seal the win. He hit a three-pointer, a layup, and then hit the game winning free throws with three seconds left to complete the comeback. He also added five assists and three steals. Against Lock Haven, Greene scored 10 points and grabbed six boards while dishing out four assists. For the week, Greene shot 56 percent from the floor and was 11-of-12 from the free-throw line.
For the season, Greene is averaging 9.9 points per game. He ranks third in the PSAC in free throw shooting percentage (.853), fifth in assists (38) and 11th in steals (16).
Mansfield currently has the best record in the PSAC with a 8-1 mark and will host Bowie State on Friday evening starting at 7 p.m. in Decker Gymnasium.