RELEASE DATE: 3/11/08
FOR IMMEDIATE RELEASE: John Hampton and Kevin Hill named to All-PSAC East honors
MANSFIELD Ė Mansfield University senior guards John Hampton (Philadelphia/George Washington) and Kevin Hill (Mansfield/Mansfield) have been selected to the Pennsylvania State Athletic Conference East Division Second Team honors.
The All-PSAC menís basketball team was released by the conference office today.
"I'm very happy for both of them," said head coach Rich Miller. "There are some great players in this conference and it's very difficult to earn all-conference honors. It's rewarding that the other coaches in the PSAC East feel the same away about John and Kevin as we do. I just wish Brandon Lawley was on that list also."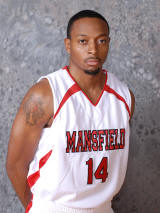 Hampton was the Mountaineers second leading scorer behind Hill after fighting his way back into the starting lineup following preseason surgery. The shooting guard averaged 11.8 points per game including a season-high 28 point effort against Cheyney. He scored in double figures 14 times during the season.
Hampton also ranked second on the team in assists (58), blocked shots (15) and steals (40). He ended his career with 924 points.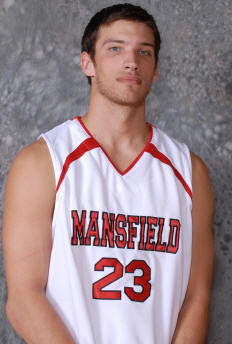 Hill was the Mountaineers leading scoring this season ranking 13th in the PSAC East with a 13.1 points per game average. He led the PSAC in 3-point field goals for the second straight year connecting on 79 on the year including a conference record 13 in a win over Seton Hill.
Hill scored in double figures 17 times during the season including a conference-best 47 points in a game against Seton Hill. It was the second most points scored in a game in Mansfield history.
Hill ends his career with 844 points and 192 3-point field goals made.
Mansfield ended the 2007-08 season with a 17-10 overall record.