Monkiewicz Pleased with Effort and Execution in Scrimmage against Houghton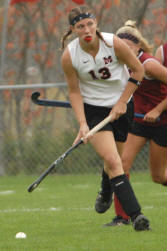 The 2007 edition of the Mansfield University field hockey team got its first taste of outside competition with a scrimmage against Houghton College Monday afternoon and head coach Diane Monkiewicz came away pleased with the teams effort and execution.
"Considering it was our first time out I was pleased with a lot of the things we were able to do," Monkiewicz said. "We pressured the ball pretty well and created a lot of offensive opportunities while at the same time limiting their opportunities."
The scrimmage also allowed Monkiewicz the opportunity to play everyone for extended periods and that should pay off during this Friday and Saturday's opening season road trip.
"Everyone got to play and that really was the most important thing for us. We know it's going to be a long season and everybody on the team will get the opportunity to step up sometime during the season." Monkiewicz explained.
With the top five scorers returning from last year, the Mountaineers expected to be strong offensively and that showed in Monday's scrimmage. The front line of seniors Ryanne Higgins and Keely Jarrett along with sophomores Breanne Tobin and Carlyn Spangler recorded 53 goals last season and is expected to be even more potent in 2007.
They are backed by a solid core of veterans including Rebekah Brown, Laura Carden and Kayla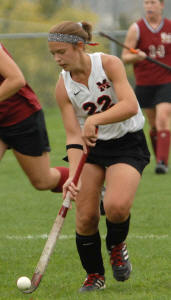 Carter along with freshman Amanda Yohn.
Senior Shana Markwis anchors the midfield along with sophomores Brittany Kostishion and Kelly Klimkowski.
Sophomores Courtney Grunza and Jenna Shaub started every game at back last season and will be joined by Shantee Proctor or Christi Carter.
Brianna DeLuca returns at goalie where she set a school record with six shutouts last season. DeLuca will be backed up by Hayley Tuckey.
The Mountaineers open the season when they face Bellarmine College this Friday at 1 p.m. in Columbus, OH before traveling to Mercyhurst on Saturday.