RELEASE DATE: 10/30/07
FOR IMMEDIATE RELEASE: School Record five Mountaineers named to All-PSAC Field Hockey honors – Breanne Tobin earns first team selection – Ryanne Higgins, Courtney Grunza, Brittany Kostishon and Brianna DeLuca named to second team
MANSFIELD – Breanne Tobin (Perkasie/Pennridge) became the fifth player in school history to earn First Team honors and teammates Ryanne Higgins (Newtown/Council Rock), Courtney Grunza (Nicholson/Lackawanna Trail), Brittany Kostishon (Perkasie/Pennridge) and Brianna DeLuca (West Grove/Avon Grove) were named to the Second Team as Mansfield placed a school record five players on the 2007 All-Pennsylvania State Athletic Conference (PSAC) Field Hockey team.
The All-PSAC Field Hockey team is selected by the conference head coaches and was released today.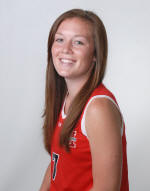 Tobin, a sophomore forward, led the Mountaineers in scoring this season with 33 points on 15 goals and three assists. She ranked third in the PSAC in goals per game (.83) and seventh in the conference in assists.
Her 15 goals this season are the fourth most in a season in school history and she becomes the fifth player in Mountaineer history to earn First Team recognition.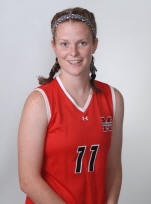 Higgins, a senior forward, was second on the team in scoring in 2007 with 29 points on 12 goals and five assists while also ranking among the conference leaders in both categories.
Her 12 goals were the fifth most in a season in school history. Higgins is a repeat selection after earning All-PSAC honors in 2006.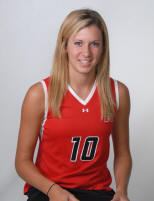 Grunza, a sophomore defender, has been a mainstay of the Mountaineer defense for the past two seasons. A starter in all 18 games this year, Grunza has started every game at back in her two seasons at Mansfield.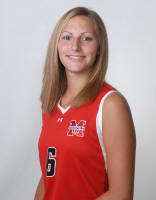 Kostishon earn a spot at midfield on the All-PSAC team. A sophomore, Kostishon started all 18 games with two assists.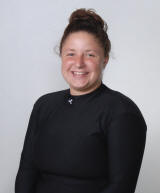 A junior goalkeeper, DeLuca started in 16 games this season and ranked second in the PSAC in saves (149) and saves per game (9.3).
The five selections breaks the school record of four players selected in 1997.
Mansfield finished the season with an 11-7 overall record and ranked #10 in the final STX/NFHCA NCAA Division II National Coaches Poll.